Changing Through Reading
February 9, 2018
"It's almost time"
As we were getting ready to go and meet the children, I got a bucket filled with books so I would help out in bringing the supplies for the activity. I started to walk with the line of people carrying buckets to a room that looked like a gym with a vast amount of space in it. We walked into the room which was filled with tables and I put the red bucket filled with books on the designated table. Each table was a different section of books. Some were picture books such as Clifford or The Very Hungry Caterpillar. Others were chapter books with pictures in them such as the Berenstain Bears and The Wimpy Kid series. Or for the extremely talented kids that like to be challenged, we had chapter books that require imagination to be seen. Someone began to announce that it was almost time for the activity to start.
"Okay, the kids will be here in five minutes so you can sit anywhere that seems comfortable and able to read."
I was currently volunteering with Interact, my school's service group at Read 2 Me, an activity presented by UMOM located in Phoenix that focuses on giving an opportunity to volunteers to read to kids and interact with them. I found myself going to sit down somewhere near the door where the children would come out from. Someone had a similar idea to mine because they sat near where I was sitting. It was a man that seemed to be in his 20s and was shaking and fidgety with the books that had. I asked him what he was thinking about and why he was so jittery. He liked to swim, to hike, and to volunteer at activities.
"I am just so excited and can't wait until I meet who I will be reading to. Also this is just my second time coming here so I can't wait until I meet someone new"
A sudden burst of voices was heard by many in the room and that only meant that it was almost time. I could feel myself shaking as I heard noises that sounded like the laughing and murmurs of innocent children. The doors opened and the children began to sign in and they began to go look for reading buddies. There was a variety of children rushing all at once. Some had glasses while others had T-shirts of their favorite cartoons. Every one of them looked ready to read as if they were a mouse ready to get their favorite meal.  I was sitting there waiting and just glancing at the books that I had picked out for the lucky person that would I have the opportunity to read with. It was nice to see children with this much energy to read books and I could hear some of them chanting.
"Books, Books, Reading books with our reading buddies."
The children chanting made it seem like they were seagulls on a beach ready for action. I glanced over and saw one of my friends trying to hide from the kids. He was reading the books that he had picked out and trying not to look at any of the children. A duo of children approached him and he began to read books to them. A little boy suddenly began to go my way and I knew that I had found my reading buddy.
"Hi I'm Max, would you like to be my reading partner?"
"Sure," I responded and we began to go searching for a book of his choice. We were searching through an area of books that was filled with picture and simple books. "I found a book that I always like to read," said Max as he held an I Spy book in his hands. It was interesting that some kids were still amused by I Spy books since it was rare to see people reading them back when I was little. We sat down and began the first pages of the book.
We began to find items that were in the list at the bottom of the page and I was impressed by how fast he found some of the items. I found some as well and it was fun trying to find the items with Max. I let him discover some and helped him when we were stuck looking for an item.
Max said happily ,"This was a difficult I Spy book which I like and the things were hidden a lot." I was glad that he was fun and we went off to find a different book. As I stood up, I saw that my friend was having a pleasant time with his buddies and looked much better than before. I glanced over and saw the other person I had met before and he also seemed in a better state because of how he was reading to three little kids. I looked around and all the volunteers were reading books to children of all ages. People of different ages taking time from their own life to read to others was amazing to see. Almost every child looked or was happy because of how they got the chance of being read to by others. This somehow turned to a captivating moment that I could not take my eyes off it until I heard Max's voice.
"I found one,"shouted Max. I looked at the book that he had chosen and it seemed like it would be a good one to read to him. I got the book and started to read to him while also having some interesting thoughts. As I was reading to Max, for some reason I suddenly realized that not every child lives or grows up in the same environment and that I am helping Max just with the choice that I made by coming to read to him. That really changed my perspective on life since I had not really thought about how every kid's life is accounted for by the influences around the child or how the child was raised.
"That was a funny story and how it would be great if I had a dog," Max said after I finished reading one of stories from Clifford. Guilt. That is what I felt after reading this particular story to Max because of how I have the opportunities that I have and all the things that I had because of how I got great influences in my life. That is why after reading with Max and bonding with him, I changed the perspective that I had before and changed it so I acknowledge that everyone has different stories to tell about where they came and how they came to live a certain way. As I waved goodbye to Max, I hoped I had influenced or changed him in a positive way because he changed the way I saw life.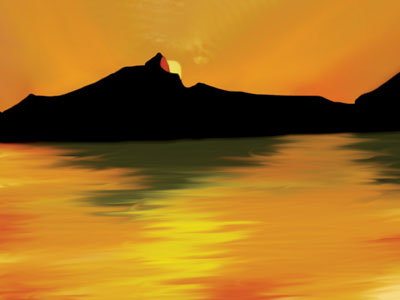 © Rachel M., Camarillo, CA