Community Service
May 31, 2017
As a member of the Boy Scouts of America, I find myself helping out at many different community service events. I am always willing to help out at special events and assist people. I do many events at the Smithtown United Methodist Church, where my scout troop meets every week, and help them as thanks. They hold several yard sales and fairs at the church throughout the year that I am sure to show up and help out. Whether it is setting up or cleaning up, my friends and I do all we can to aid.
The most recent and major community service project I took part in was actually my Eagle Scout Project. Whenever a scout wants to earn the rank of eagle scout, one of the requirements is to conduct and manage a community service project. Mine was a fence around the animal pens to keep people from getting too close to the animals. Over the course of about eight months, I planned the fundraising, planning, plotting, purchasing and recruiting necessary to conduct the project. My friends and cousins did most of the work, since I was only supposed to manage, but I helped out when another pair of hands was needed. After two days of work, we completed the fence. All that was needed now was the gate and my work will be done. Over the next few weeks, my father would take me out to stores or to the Historical Society for the day to work on any remaining steps of the fence like applying the hinges, constructing the gate, etc.
The project was completed in April when we secured the gate onto the fence. The project, like other events I take part in, showed me the truth about community service: While cleaning up a church or constructing a fence may not affect the entire community or change the world, the more cleaning or constructing can make the community and the world a better place.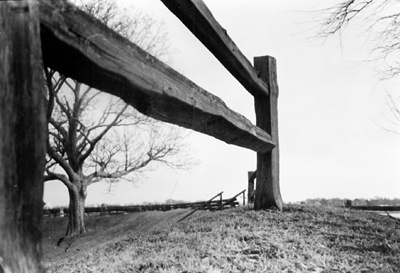 © Jessica H., Marblehead, MA