Don't Give Up
November 17, 2016
Strength Grows Out Of Struggle and your successes are based on how well you overcome your struggles in life. Struggle is a clever device through which nature compels humanity, which includes you to develop, expand and progress. It's either an ordeal or a magnificent experience, depending on your attitude toward it. Your success is impossible – unthinkable even, WITHOUT it.

Your life from birth to death, is quite literally an unbroken chain of ever-increasing, unavoidable struggle. The education you receive from the struggles you face is cumulative. You get it a little at a time, from each and every experience you encounter.

In my own case, I have had to meet and overcome many struggles in life and the important lessons are the ones I learned from and grew from. The lessons from my close suicide, forced me to dig deeper than I had ever done before, to find the strength to carry on, to know I had and still have so much to give and many more successes. When you meet struggle and master it, says nature, you shall have the strength and wisdom sufficient for all your needs. The strongest trees in the forest aren't those trees which are most protected. The strongest trees are the ones which must struggle against the elements and other trees and surmount them against the odds to survive.

Back in the old days when wagon wheels were made, wagon makers knew all too well which trees would make great wagon wheels- it wasn't the trees wrapped in cotton wool.When trees were cleared to grow crops, a few oak trees would be left standing in the open fields where they were exposed to the red hot sun, severe winds and all of the forces of the elements.The trees which strained against nature, ended up being far stronger and much tougher than protected oak trees which were growing deep on the forest.It was the timber from these trees, the ones which struggled and won against nature, which were used to make wagon wheels which were then bent into arc-shaped segments . . . with the knowledge, they would not break.Because these trees had struggled against all odds, they had grown strong enough to bear the heaviest loads.

When you as a human struggle in a similar way, against all odds, your human spirit is toughened. Most people will try and go through life by following the path of least resistance, wanting to be protected along the way.What they fail to recognize, is this philosophy is the same one which makes rivers meander. When a river finds the water flow tough going, it turns to the easiest path instead of fighting to go in the direction it was intending to head in in the first place.

Without the strength of character which you gain from struggle, you could be tempted to flow through your life with very little purpose or any real plans. Once you can understand the broad purpose of life, you can then become reconciled to the circumstances which force you to struggle in the first place.As a result, you then accept your struggles for what they truly are . . . your golden opportunities for a successful life.

Struggle forces you to move when you would otherwise stand still. Struggle leads you to the eventual realization of the fact your success only comes through your struggles in life.Nothing worthwhile in your life will ever be achieved without you first experiencing a struggle. If success was so easy, everyone would be able to do it.
Where ever you find a successful person, you will find a person who has struggled in their life and overcome it.Life is a struggle and the rewards you get are from meeting your difficulties head on, face to face, overcoming them and moving onto your next struggle along your stepping stone to success…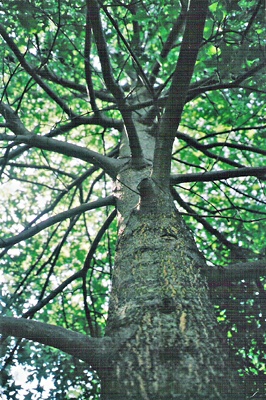 © Bhuvaneswari R., Sleepy Hollow, NY