Community
September 26, 2016
From serving in homes to serving those who have no home, community service has taught me numerous values. Life is a very precious gift that we are given so everyone needs to give back at some point because some people might not have anything of what you have. Community service is a great way to unite the community and a great way to reach out to the helpless. Over the six years in my youth group, I have had over six-hundred service hours. We are a loving group from Hoover Alabama and always are willing to help anyone in need, no matter how hard the task is or how far away it is.
Every year during spring break, our youth group goes all the way to Ohio to South Portsmouth Church of God and we help them with anything they need done. We love helping this church because we know without our help; they would really struggle or would pay others to help them with whatever they needed. We usually sweep rocks off the pavement, tar their roof, pick up trash all around the building, clean all the classrooms and bathrooms in the church, and paint the bath houses they have outside. We go up on a Saturday and come back the next Saturday. This trip is a great way to stay active and connect with others.

With all the community service I have done it has showed me that I am very blessed and have a great opportunity to help others. I have seen so many things throughout my life but helping others is the one thing I cherish. Life is very short and also very valuable so everyday make others around you feel great and help as many people as you can. Community service has a lot of meanings but the most important one in life is putting others first.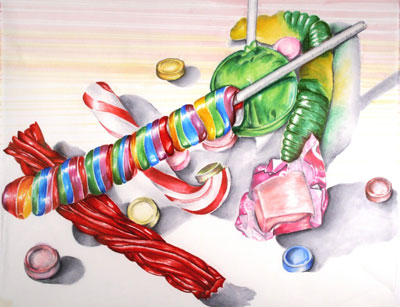 © Jamie B., Fairport, NY