Teens Helping Teens: Tips for Sorting and Donating Your Extra Stuff
August 30, 2016
We all have stuff. Lots and lots of stuff! Sometimes it feels like our shelves, closets, drawers, playrooms and pantries are overflowing with stuff! Do we need some of it? Sure. Do we need all of it? Probably not. Sometimes having all of that extra stuff just gets in the way!

Perhaps you have even thought about donating some of it to other kids or teens in your community? Well, that is a great idea!!! A lot of your toys, clothes, electronics, sporting equipment and books are probably in great condition! And most likely they can be used and re-used for many more years to come by lots of kids and teens just like you!

Once you have collected items around your house, it can be hard to figure out where to take them. Which places need toys? Which need books? Which need baby clothes the most? Which would like to collect school supplies to then distribute to students in need? This article organizes tips and strategies for teens to sort and donate items from their own shelves and closets. Using this resource, teens (and families) can easily sort and take their donations to organizations that accept items for children and teenagers.

Could you take just 15 minutes every season and go through a desk drawer? Or a book shelf? Or your toy chest? You will probably find a ton of clothes, books and toys that you no longer use or need. You can sort them into piles and start thinking about where to donate them. Once you get going, it is easy and fun!

Whenever you find that you have a few extra minutes, tackle another shelf or toy box. Or wait until the start or end of the season when getting organized might already be happening around your house. Pretty soon, you will have gathered a bag of items that are in good condition and could be used by other kids, and maybe some more kids after that! Here are some more tips and strategies to get your started:
• Try setting a schedule for yourself. How about clearing some of your shelves and closets during winter break, spring break, and summer break and then keep up that regular pattern.
• Another idea is to work on clearing out your rec room, playroom or bedroom, just before a big holiday or birthday when you think you might be getting some new stuff.
• Don't worry too much about a schedule. Whatever time works the best for you is when you should do it.
• When thinking about whether you should donate an item, think back to the last time that you used it. Has it been over a year? Have you outgrown it? Does it no longer fit? Is there anyone else in your house that could use it?
• If all answers are pointing you to think that you no longer need to keep the item, put it in a bag or box that you have labelled "donations".
• Keep the "donations" box or bag handy so that you can keep adding to it when you have time. Starting to outgrow a pair of pants? Drop them in the box. Have some extra birthday party supplies or favors? Drop them in the box. Have a calculator you no longer need for school? You get the idea! You have just made your space less cluttered and you are on your way to helping other kids and teens in your community.
• Not all items that you can no longer use should be donated. Check to make sure the donated items are in good condition. Would you want to use it? If not, consider whether the item could be put to some other use. Be creative!
• Keep in mind items like art supplies, Halloween costumes, sports equipment and other items that you may think cannot be donated, but actually can be!
• As you are collecting items for donation, also think about sorting as you go. Different organizations have different collection needs. Instead of dropping off all of your donations to one organization, think about how you can help with sorting in advance. These organizations spend a whole lot of time and manpower sorting! If you have already sorted your stuff, this will save them a lot of time that they can put to other good use.
• When donating keep in mind timing. Ask yourself, when is what I am donating most needed? Coats and boots in the Fall, girls' dresses for Spring, swim gear for Summer?
• Remember to spread the word to your friends, neighbors and family. If we all spent just a little time, we would reduce clutter and waste, and get more use out of so many great items—all while sharing with other kids and teens.
• How can you help get others involved? Let's say you are collecting children's books and you have made a plan for dropping them off to a community organization. You could check in with your neighbors and see if they have any books they would like to donate at the same time? Perhaps you could even offer to take them during your donation trip?
• There are a lot of community organizations that need your donations! You can fairly easily search the internet to find them, and also find out what items they need most.
• Before donating, check the organization's website for any updates on donations and information on how to drop off your items.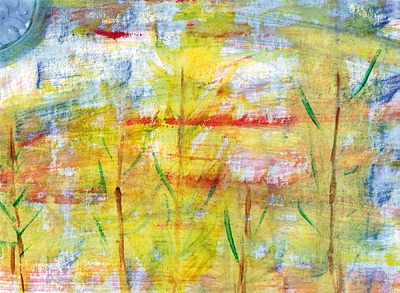 © Raymond G., Phoenix, AZ