Project Connect
MAG
August 10, 2016
Jeanette, Olivia, Netty, Clarice, Alice, Stella, Marty, Theodore, Don, Joe, and Spencer – the names of my 11 grandparents. We are not blood-related, but they are my role models nonetheless, and frequently give me dating advice, motivational talks, and "don't be treated like a doormat" warnings.
It was a warm October Saturday when I was first introduced to these wise seniors. We met through Project Connect, a nonprofit organization I co-founded with my twin sister, which strives to bridge the digital divide that is so common between generations. In our first 50-minute session at a senior home in downtown San Diego, we began with the basics: keyboard navigation.
I started by explaining the functions of each key (delete erases words, tab indents the line, caps lock produces all uppercase letters, etc.). Each description was met with wide eyes and vigorous head nods, which I assumed meant they understood. Most of them, after all, had arrived toting a massive laptop courtesy of their children and an already well-developed knowledge of Netflix. So, they must know how to type, I assumed. But when I asked them to reproduce the sentence "The dress costs $109.50" on their computers, I was met with a sea of blank stares. I decided to change my approach.
I asked the group, "What is your greatest skill or proudest accomplishment?"
"Rowing," came a brave murmur from the back of the room. It was Theodore. His eyes darted up to meet mine and I witnessed a twinge of embarrassment. "I rowed for my university."
Wonderful. I could work with that. I pulled up one of the wooden chairs next to Theodore, and the entire room turned to face us; even the cuckoo bird clock seemed to tick in anticipation. Oh brother.
I told Theodore to envision his keyboard as a rowing boat, and his fingers swishing in time with oars splashing in the water. Each word was analogous to a single stroke, and an entire sentence was a sequence of movements by his team.
"So … the first stroke, then, is the quotation marks and if I press this button [shift] then I think I can get them." There was a strain in his voice, and almost immediately he sounded distraught when he discovered that pressing the keys in succession produced an apostrophe.
"Damn it," he muttered.
I smiled. He was so close. "Try pressing them at the same time," I advised. Ten minutes later, his Word document displayed a single sentence: "The dress costs $109.50." He had done it! Theodore beamed. Seeing his success, his peers began calling out their respective talents: hiking, cooking, baking, running, biking, and singing. Some had more obscure skills – ballroom dancing, jumping rope, and lassoing. I'll admit, incorporating some of their skills into my newfound teaching approach was a bit of a stretch. Juggling, which was Stella's talent, made her typing quite bouncy, but her rhythm was impeccable.
I have my programming teacher to thank for this teaching-with-analogies technique. When I saw the joy illuminating Alice's face as she successfully completed a YouTube search for her favorite ballad, I realized why they were all so hesitant to announce their confusion during my initial explanations: trying to do something new that their grandchildren picked up before they could ride a bike was humbling and humiliating.
With each session, their confidence grew, and I feel grateful to play a part in their learning a new form of communication. My humility is renewed each time I hear of a new connection Netty has established with her family or the riveting news articles that Don has recently read on CNN.com. The relationships that I have built with my "grandparents" through Project Connect has been inspiring. I am grateful to share my time and the world of technology with them.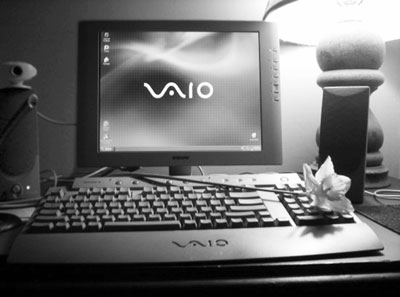 © Audrey W., Oneonta, AL