Of Huge Appetites
March 22, 2016
"In a country well governed, poverty is something to be ashamed of. In a country badly governed, wealth is something to be ashamed of."

These lines come from one of the world's most influential philosophers and educators—Confucius. Along with this quote were the tags poverty and wealth. Coming from a third world country, I can say that the Philippines has all the reason to be ashamed of its wealth and necessities. But coming from a third world country also entails the presence of poverty-stricken areas and serious social deficiencies. I'm not saying the Philippines is badly governed, nor is it well governed. Only that, it is a country with both poor and flourishing phases. It is a country which promotes anti-poverty programs, but the citizens themselves are drowned in the tides of infertility.
It all started with a huge appetite—a desire to know what's in store for the people. I would usually stroll down the streets of Iloilo and go to the nearby mall to buy some food. On the way, I meet these street children. Parentless. Unsecured. Hungry. And then I give them a piece of my food and a few centavos to help sustain their health.
It all started with a huge appetite—a yearning to find out how my fellow Filipinos are doing by the roadsides. As I walk along the streets, I see these migrants living as squatters. Dwelling in crowded areas. Lacking clean water. Surviving without electricity. And then I think, how hard can life get for these people? What little can I do to help them? What is the Philippine government doing to end poverty?
The Philippines has always been referred to as a third world country. Not only is it industrially weak, but also less developed. Its desire to become a progressive and successful country is thrown to waste. The Philippine government lacks the drive to fully eradicate poverty. There have been a number of government programs implemented and aimed towards ending this inhumane activity. One of this has to be President Benigno Aquino III's Pantawid Pamilyang Pilipino Program or 4Ps through the efforts of the Department of Social Welfare and Development (DSWD). It is a poverty reduction and social development strategy of the national government that conditionally provides cash to extremely poor households. This way, people will be able to improve their health, nutrition, and education. The 4Ps is associated with the services offered by the federal programs of the United States of America. Temporary Assistance for Needy Families (TANF) provides short-term cash for unemployed adults with children. Supplemental Security Income (SSI), on the other hand, provides extra income to poor people who are elderly, or have disabilities.
Social assistance and social development; these two are the main objectives of the president's implementation. It aims to provide families with cash assistance to alleviate their immediate needs and to break the inter-generational poverty cycle through investments in human capital. Eligible households include a pregnant woman and/or children 0-14 years old. These households receive cash amounting to five hundred pesos to one thousand four hundred pesos per month. Another government initiative upheld to further lessen poverty-stricken areas in the Philippines is the DSWD Convergence Strategy. Here, poor families are given financial access to social infrastructures. Transformative inclusion, accountability, and building social capital are among the benefits of poor communities. Promotive entrepreneurship and wealth creation are subgroups of guaranteed employment for poor but economically active communities. The poorest households receive prevention, protection, and investments in human capital. Health and education are secured for households under this category.
Statistics show that 1 out of every 4 Filipinos is poor, making 24.9% of the Philippines' population poverty-affected. That makes me one among the three remaining who are fortunate enough not to be called poor. The fishermen, the children, the farmers, the women, and the self-employed. They are the primary targets of poverty. They contribute to higher poverty incidences than the rest of the general population. It is sad to know that poverty has been an existing perennial problem faced by almost all administrations in the Philippines. It has become, not a problem of living, but instead a way of living. People get used to being poor and therefore, accept being poor as a means of livelihood. This is ultimate violence. A crime people commit. A crime people do. A crime which offends people in return. As Mahatma Gandhi would quote, "Poverty is the worst form of violence."
Innocent minds unnerving from hungriness
Craving for opulence to sustain insatiableness
World's resembling profound reality
Many young hearts die of poverty.
Only when I searched about poverty did I stumble upon this stanza from Eureka Bianzon's "Victim Of Poverty & Starvation". The poor people are the innocent minds. The poor people are the young hearts. The young and innocent are the victims of starvation and poverty. To further determine who the victims are, and where they are to be found, the Philippine government initiated the National Household Targeting System for Poverty Reduction (NHTS-PR). It is an information management system that identifies who and where the poor are, nationwide—giving a face to poverty statistics. These statistics become the reference in identifying potential beneficiaries of social protection programs and services.
It all started with a huge appetite. I saw the faces of the street children. I felt the pain going on in the stomach of the elderly woman I saw as I went to the mall. They long for bits of food and clean water to nurture their selves with. Like them, I am hungry: only for a different thing. I am hungry for justice. I am hungry for their rights to establish a stable living and a good condition. Their plates lay empty, and their stomachs echo for cravings. Cravings unsatisfied. Cravings left on the table they don't even have.
Exercising the oversight functions in the incorporation of anti-poverty programs and strategies in the government's development plans is the core goal of the National Anti-Poverty Commission (NAPC). It focuses on the institutionalizing of basic sector participation in the formulation, implementation, and monitoring of anti-poverty policies. Trainers on financial literacy are distributed nationwide to disseminate basic knowledge on micro-financial services. These opportunities open a wider scope of poverty reduction programs; That is education.
There are very clear relationships between education and poverty reduction. Often times, the poor and marginalized are the ones deprived of their rights to learn and be educated. They are the ones most prone to poor environmental and socio-economic conditions. In the Philippines, 1 out of 6 will not go to school. Furthermore, only 7 out 10 kids will complete elementary schooling. Of the 7 kids, only 4 will complete secondary education, and of the 4, 1 will proceed to a university. The Philippine Education For All (EFA) 2015 National Action Plan is the basic education blueprint of the country. Since poverty is defined as a complex and multi-dimensional problem which limits the people of their access to education, finance, substance and sources, the Millennium Development Goals (MDGs) address the very extreme deprivation of human activities in every dimension. The first and primary goal in the Philippines is to eradicate extreme hunger and poverty. With the advancements and programs on poverty reduction in the country, will there be a great decrease in the number of poor households?
Poverty eradication is undoubtedly the greatest global challenge facing the world today. It is an indispensable requirement for sustainable development in every country. Although it remains one of the international goals of the global community, it also remains the most overriding issue in the international level. This is why the Philippines aims to expand the 4Ps beneficiaries and strengthen the Poverty Reduction Convergence Initiatives. The NHTS-PR will also be upgraded by using updated poverty statistics for the next household assessment. Finally, increased inter-operability will be practiced in relation to information systems.
Perhaps, it all started with a huge appetite—the tenacity to once and for all erase poverty in the face of the world. The Philippines is a third world developing country, and the Philippine government is taking actions in eradicating poverty and improving the Filipino lifestyle. It is a country hungry for progress and success. In a poverty-stricken area, dinner is served in trash cans. But in a country geared towards eliminating small-scale poverty, hope is served in trash cans. Hope that one day, poverty will flourish in our past and will forever be forgotten. Let those dinner plates not be filled with sorrow and desperation. The Millennium Development Goals will be within our reach, and will definitely be reached. Once that happens, it will be a brighter tomorrow.
Tomorrow. Tomorrow, it will all start with a huge appetite. I will stroll down the streets of Iloilo and will no longer see sad faces and feel empty stomachs. I will offer a piece of my bread. I will give my bottled water worth fifteen pesos. Then there will be happy families: no street children, no poor elderly women. Just pure happiness in the eyes of the people.
The Filipino spirit is indeed a spirit with huge appetite. We may not see it now, but there's a bright future waiting. A future where happiness is guaranteed, and poverty is isolated. Let our stomachs be fed. Albert Einsein once said, "An empty stomach is not a good political adviser."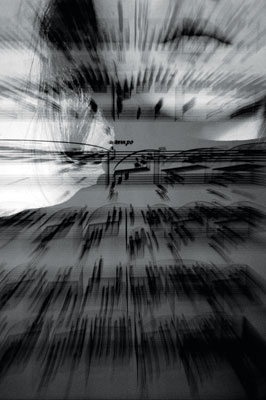 © Sarah M., Blairsville, PA