Bikers for Babies
MAG
I heard the bikes coming in as I sat at a concession stand set up just minutes before. I wondered what the heck I had gotten myself into. Thousands of bikers were driving in, most decked out in leather jackets, chaps, and helmets. Men and women of all ages parked their bikes and strutted toward my stand.

There I sat with a few dozen bags of bagels and containers of orange juice. What would I do if I ran out of food? I could picture myself being bombarded by these large, famished, leathered-clad men. When the first one walked up, I greeted him with a friendly hello and a huge smile in hopes of covering up my fear. To my surprise, he returned my smile.

My first lesson as a volunteer at the March of Dimes' Bikers for Babies event: don't judge people by their appearance. You never would have guessed that these tough-looking bikers had such a desire to give back to their community. Coming from a small town in New York, with just 100 children per grade, I had never seen so much diversity. It was truly amazing to watch thousands of people come together for this event.

Working with the March of Dimes has given me the impetus to give back to the community. Not only did I have the satisfaction of helping sick children, but I worked side-by-side with people outside my community for something much greater than one ­person could achieve.

Bikers for Babies is an event to raise money for ­babies born prematurely. Many do not know that one in eight babies is born prematurely, and that this is the primary cause of death during the first month of life. The March of Dimes donates 76 cents of every dollar to help support these children and their families.

For the past four years, I have worked alongside my father for this great cause. It is a remarkable event because people from everywhere come together and have a good time. Dee Snider, the lead singer from Twisted Sister, contributes to this ­organization. Two of his four children were born prematurely, motivating him to support the yearly Bikers for Babies event.

In my years of volunteering for the March of Dimes, I have never met a biker who lived up to the negative stereotypes. So, next time you see those tough, leather-clad bikers cruising around on the roads, remember that they may not be as menacing as they look.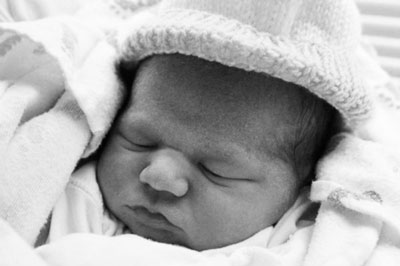 © Kaelee L., Petersburg, MI