Sneakers for the Homeless
September 15, 2013
With the help of friends and family, I collected enough pairs of brand new sneakers to outfit every resident at a local homeless shelter.

First, I got a list of sizes from the shelter. It was surprising to me that the list was made up of all children and mothers. I then set up a Facebook group explaining my project and asking people if they would like to help. I listed all the information in the group. People quickly responded, each signing up for a specific size. It wasn't long before I had a growing pile of shoe boxes in my room.

I kept in touch with my contact at the shelter throughout the process. At one point she asked if I could rush in a pair for a pregnant woman with back pain, who had nothing but flip flops. I was happy to be able to help her right away.

Within a few weeks, I had the rest of the sneakers. When I dropped them off, the organizers told us they were excited to have some new gifts to give to the residents who rarely get anything unused.

It turned out to be very easy to make a big difference in the lives of a lot of people.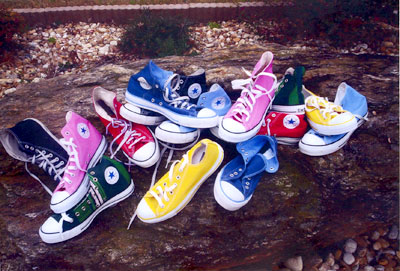 © Leandra L., Stockbridge, GA