An old chapter ends, a new one begins
June 30, 2013
I had reached the point in my young life where I needed a job. In the bad economy, my parents could pay for necessities, but being the teenage girl I was (and still am), I wanted more things. Also as a result of the bad economy, businesses weren't hiring. I applied basically everywhere within a twenty mile radius and got nothing. Around the time I started looking for my first job, my grandfather started taking his last breaths. I was always too shy to really talk to him, and it was that way until the very end, so I knew I'd have to show him my respect through my actions rather than words.

The hospital I visited my grandpa at throughout the end of his life was the same hospital he helped to establish. Being the first medical director there and a well-known doctor in the area, I felt a connection to the small, Catholic hospital. I felt at home visiting there and decided to look into their volunteer opportunities. Once I got a hold of the volunteer supervisor, I found that there were many options to choose from, so I decided to work in the gift shop and the accounts payable office.

I started in the summer before my junior year and quickly developed an attachment to the volunteer work I was doing there. Something about being in the gift shop relaxed me. It could turn any bad day around. Plus, interacting with the customers was helping me break free from my shyness. I began to eagerly welcome customers who entered the little shop. As I became more comfortable, I was able to offer more assistance to those either working at or visiting the hospital. Nothing felt better than helping someone get a gift ready for a loved one they were visiting. Even something simple like talking to the doctors who came in for snacks felt great and further brought me out of my previous nervousness I had when it came to interacting with people I didn't know well. As far as helping in the accounts payable office went, that was right up my alley. Being the organizational type, the work I was doing was small, and probably painfully repetitive for some people, but comfortingly satisfying for me. For the first time, I found something that I was skilled at. I could work quickly and efficiently, which apparently none of the volunteers before (and after in my absence) could do as well as I did.

Once my junior year had begun, I had to temporarily leave the accounts payable office since their office hours overlapped with my school hours. I promised the people I worked with that I'd be back next year, which was a promise that I stuck to. I continued working in the gift shop until dance season started and I ran out of time. On top of that, I finally was offered a paying job (thanks to volunteering at the local library), which I took without any hesitation. As the school year dragged on, I found my thoughts wandering more and more frequently back to longings of volunteering at the hospital. Like everyone else my age, I couldn't wait for school to end. Unlike everyone else, I couldn't wait for it to end because I was so eager to get back to volunteering.

After what felt like an eternity, my sports season ended and I gave the volunteer supervisor a call, letting her know when my last day of school was. I told her I wished to continue in the gift shop and accounts payable office if possible, we scheduled when I'd work, and within my first week of summer vacation I found myself back at the hospital. It was like a breath of fresh air. Volunteering there was the only thing I had on my calendar to really look forward to, and while I loved working at the library and getting paid, it for some odd reason couldn't beat my volunteer work at the hospital. And why shouldn't it? I was welcomed back with very warm greetings and stories of how terrible it had been without me around.

"This is basically the best thing to happen to us in a year, since you left," one of the women I worked with said.

"It is for me, too.." I mumbled, more to myself than to the people around me. I had no idea that I had been such a help around the hospital, and I also hadn't realized how much I really missed being there. Senior year is now approaching and I can still be found at the hospital two days a week, every week. Since I began to give my time to those who could benefit from it more than I could, my heart has grown an immense amount. I had always been a nice person, but I never really made it a priority to go out of my way to help. I still have human flaws, but I find that it now comes more naturally to me to give what I have and to help whenever and wherever possible. I recently decided to visit my grandfather's grave after working at the hospital one day, and although he's gone from this life, I know he's proud of me for giving my time at the same place he loved to give his.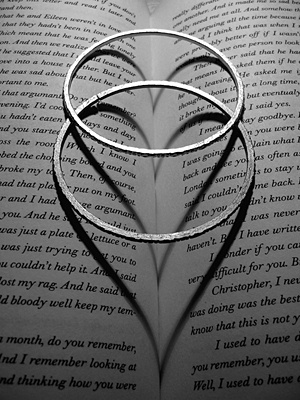 © Julia K., Old Tappan, NJ