Healing in the Philippines
MAG
June 24, 2013
An old man sat in the chair in front of me under the grass roof of a hut that served as a makeshift clinic. I asked him his name, age, and whether he had any health complaints. I patiently waited for him to make a description. After a few minutes, I asked if he had ever been to the hospital. He spoke a few words in the local dialect. I turned to one of the other patients and asked what he said. She told me that the man had never been to a hospital, never seen a doctor, and never had medical treatment. He was more than seventy years old.

Our family was working at a clinic in Bacon, a poor town in a southern province of the Philippines. In 2010, Bacon was struck by a hurricane that devastated crops, destroyed homes, and flooded the streets. We brought the village supplies, food, and money to help them recover, and my brother wrote an article in Teen Ink describing our experiences. This time, we decided to provide health screenings for senior citizens; they could get a free check-up, advice, and medicine. The town had no physician
or hospital.

We contacted our Uncle Jun, who lived in Bacon. He said that our family could hold the health clinic in his backyard. Uncle Jun was the president of Bacon's senior citizen group and could connect us with many of the town's seniors.

Next came the issue of raising funds to get supplies for the clinic. We made our goal $1,000 to fund our clinic. My brother and I pitched the idea to anybody who would listen – family, friends, neighbors, acquaintances, even strangers. We put our musical talents to work by performing duets at family gatherings. My brother would bring his guitar, and we'd sing classic songs such as "Lyin' Eyes" and "Space Oddity." Our family members would give us standing ovations, even tipping us. After performing, we'd explained that Bacon was recovering from a hurricane and needed their help. We told them how we had previously helped, and how our work contributed to the town's recovery. Our family members were amazed at what we planned to do. Almost all contributed, with ones, fives, tens, and even ­hundreds!

We took the 13-hour flight to Manila a few months later, then flew to Legazpi a few days later, and after a two-hour drive, we arrived in Bacon. So began our preparations for the clinic. We went to the town's pharmacy and bought a variety of medicines, a blood glucose test kit, a heart rate monitor, and a blood pressure monitor. The employees who worked there were surprised and overwhelmed at our order. Usually, they had to deal with small orders, but what we were asking for was just about beyond their ability. We almost cleaned out the store!

We set up the clinic in a hut in Uncle Jun's backyard. We decided that I would take medical histories for the seniors. My brother would take their blood pressure, and my mom, a licensed physician, would test their blood glucose. She would then use all the information to diagnose the patients and recommend treatment. My dad was in charge of crowd control.

Working with the elderly patients was enjoyable and satisfying. A total of 65 seniors came to our clinic, ranging in age from 60 to 100 years old. Some of them were deeply concerned about their health. One patient begged me to have the clinic give her a CAT scan, which we could not do. Many were worried they had "high blood" – their way of describing high blood pressure. Most of the seniors, did have glucose levels above normal; one even had a level five times that of a healthy person!

I made every effort to understand what each of the patients was saying. I had my dad and other patients translate for those I could not understand. I tried to appear amicable, understanding, and compassionate. The seniors saw that, and it put them at ease. My brother and my mom reflected the same empathy and patience, which made it easy for the elders to go through the clinic. It was an exhausting day, but I never had a more gratifying experience. The residents admired my family's work, and we enjoyed seeing the people of Bacon smile.

The next day, as I watched the town disappear in the distance, I knew that more work still needed to be done. Bacon continues to endure hardships today, and I am always thinking of how we can help. But I'm proud of the work we've done. I enjoyed seeing the people of Bacon smile. I liked cracking jokes with them, talking with them about their health ­issues, and comforting them when they were afraid. I hope to hear that they are flourishing in the ­future.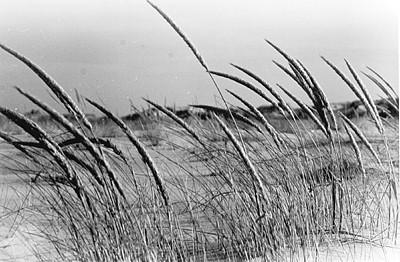 © Steve S., Marblehead, MA