Community Service
June 8, 2013
My community service involves animals. When ever those sad ASPCA commercials come on, I tear up. They made me think that I can do something to help those poor, malnourished, abused animals. So I did.
I have a little tin that I fill with loose change. When it gets full, I donate the money to the SPCA to help the animals. It's only a little bit, but it's all I can do. Yet, I feel like I need to do more. So last year when we had our annual garage sale on our street, I put out a container for donations. But my tin takes a long time to fill up, and the garage sale happens one week a year. The animals can't wait that long.
If I ever won a money prize, I promise myself that I would give at least half of it to the SPCA for the innocent animals. I figure that the animals need it more than me.
When I am old enough, I want to be a part of a volunteer animal rescue group. I believe that animals are not much different than humans, and they deserve to be treated like humans.
My first dog was from the SPCA, and was the best dog. My new dog is not, but when I look at her, I cannot imagine how anyone can be so selfish and cruel.
I feel it is my job to help animals. I love animals, and I believe that the first step to helping anyone is to care. If we care enough, we are halfway there. I believe that helping animals is an easy place to start. They need a little bit of care to make them happy. please. Adopt a pet today. It's the least that I or anybody can do.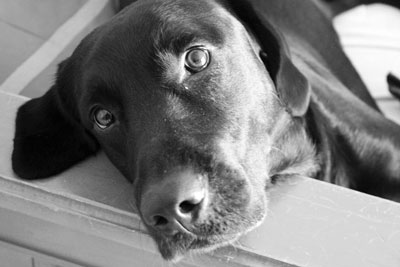 © Lindsay L., Snohomish, WA