Rolfe
MAG
April 28, 2013
Last November I joined my school's Humane ­Society club. My duties were simple: go to the Humane Society and help by socializing cats, walking dogs, and feeding the animals.

In December, when I was still a relatively new volunteer, I met Rolfe. Rolfe was a Rottweiler mix – needless to say, a bit intimidating. I watched as the other volunteers shied away from this huge dog.

In January, I worked up the courage to slip into Rolfe's cage while he was sleeping. Squeaky ball in hand, I softly approached the black pile of dog and knelt down. I slid my hand down his back.

Rolfe lazily rolled his head my way, but seeing me so close to him, he immediately stood up, towering over me. I slid back on my heels, my back pressed against the cage.

Rolfe edged closer to my face, as if sizing me up, even though he was already looking down on me. In one very small moment I looked into his eyes and saw ­myself reflected in them – small and cornered.

Then Rolfe licked me. A lot. In the face.

It turned out that this monster dog was only misunderstood. As my terror faded, humor replaced the adrenaline. Everyone had been afraid of this giant dog – who was probably the sweetest canine I'd ever met.

Rolfe and I had many hours of fun outside on our walks. He was a great fetcher and an even better escape artist.

In March the sad reality dawned on me – no one would adopt Rolfe because of his appearance. Determined, I signed up Rolfe for the Pet of the Week raffle.

He won. I knew he would.

A few weeks ago Rolfe was adopted by a veteran. I'll probably never see that goofy dog again, but I'll never forget what he taught me: to look past appearances and get to what really matters, the soul.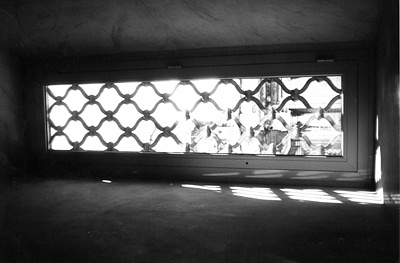 © Jimmy S., Glendale, AZ