Living To Lift
November 8, 2012
Many people say that our world is at a tipping point. The United Nation's current secretary general, Ban Ki-Moon stated that, "If we do not act together, act responsibly and more importantly act now, our future will be no more than a cycle of poverty, degradation and despair." We are currently clinging onto a cliff with seas of despair just below us. If we don't work together to lift each other up, we will all die tomorrow.


Have you ever thought how many children out there are starving when you're enjoying a full course dinner along with a nice cup of tea? Or how many children works day and night to pay for school fees when you're at home complaining about how your teachers at school gave you too much homework? The worse thing about being human is that most of us never live being thankful to what we have right now. We keep complaining on different things, but we never think about others whose lives are way more miserable than ours. People must try to open their eyes. Ever since I was young, my parents always taught me the joy of helping others. Our family always did charity every month, either it is giving some of our money or donating some of the stuffs that we have to those in need. We believe that the purpose of life is not to be happy, but to make others happy and being able to lift them up higher than they can reach themselves. We wish that in the future, people would have the same living purpose as we do, and make each other happy.


Humans are created uniquely and differently, so each of us is different and unique in our own way. Imagine how boring our world will be if God created all of us the same. We are all different. Some of us have blue eyes, while some have black. Some have black hair, while the others have blonde. Moreover, some people are white-skinned, while there are some others who are black-skinned. In the Revolutionary Era, white-skinned Americans treated black-skinned Americans as if they have no human rights. White skinned people thought they are more superior to black-skinned people. But, Martin Luther King Jr. thought that they were all equal, and black people have their rights to be treated equally. So, he fought for the rights of black-skinned people until the world at last recognized the rights of black-skinned people. Martin Luther King Jr. said that, "I refuse to accept the view that mankind is so tragically bound to the starless midnight of racism and war that the bright daybreak of peace and brotherhood can never become a reality." This quote really made me thought about the unfairness of this world. I learned that anyone in this world could make a difference. Instead of differentiating races and skin colors, why don't we be friends with everybody? My parents told me that to be able to live happily, we have to be able to be friends with everybody. In the future, I wish every black and white children would hold hands on top of the table of justice and brotherhood.


There are precisely 196 countries, 2469501 cities, 180497 islands and 113 seas in this earth. With a total of almost seven billion people living in this planet, there will always be good things that happen and good relationships will establish among people, but there will also be bad things happening and people hating each other. Those bad things started small, but eventually people began taking sides and it became big. Most wars started like this. It used to be something small that happened between two sides, but people began taking sides and they fought with each other. When a war happens, many innocent lives were lost. People had their homes, belongings and mostly their families taken from them. I couldn't sleep at night thinking that somewhere on earth there are still wars happening. I'm scared to think that there are still kids, women and elders who are suffering from war. This world we're living in have become a living hell, and it's up to us whether to struggle and save ourselves, or to hold hand-in-hand and lift each other up.


My greatest wish is that in the future, people will realize they need each other to live. We need to believe that none of us is better than the other, and lend each other a helping hand. What's the point of being happy in life if we couldn't make another person happy? What's the point of having skills when we couldn't use them to help others? In the future, I hope people will realize this. Only together we can see and believe in a better future.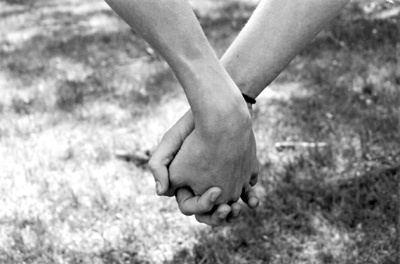 © Alexa T., Pompton Plains, NJ