Helping Hands
June 8, 2012
It was about two years ago when I fell in love with volunteering. I had just moved to a new city and had started a program for youth. The program requires you to have at least 40 hours of community service, and this was exciting to me. My mother was reluctant to let me volunteer, so I took this as an opportunity. I went to the local Y and met with the volunteer coordinator. She immediately found me a position and I got to work.

I was put as an assisstant to a program on Saturday mornings to helping kids make crafts. At first I was totally out of my element, because I had never really been around young kids before. But it certainly was an adventure! You never were quite prepared for what was going to happen, wether it was figuring out how to make a paper mache dragon or running the class by yourself! By then, I was totally hooked. I started helping out in swimming lessons, but that was a bit conflicting so I had to quit that. Eventually I found a position as a assisstant at a program known as "Kid's club". The best part of volunteering at the Y is all the kids you meet. They always have crazy ideas and always make sure everything doesn't go smoothly.

I also volunteered at the teddy bear picnic hosted by a local church. My duty was to sew up injured bears, and it was hilarious seeing all the kids and their toys. One of the dolls I couldn't find out what was wrong, until I saw the head was practically ripped off! I have also volunteered at Halloween parties and Family Day events at the Y. I was in charge of face painting one day, and some of the kids had some pretty strange requests!

But now I have found my niche, spending my Friday nights with a bunch of screaming 3-year olds, and I realize I wouldn't have it any other way. Marshmallows overflowing in the microwave and kids trying to escape aside, when they take your hand as you walk down the hallway makes it all worth.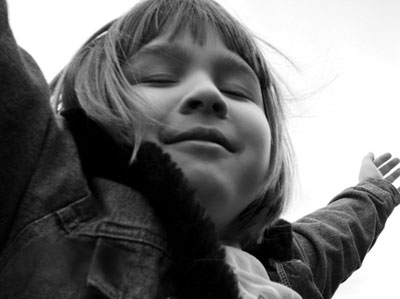 © Morgan C., Fridley, MN