LEAF manitoba
June 5, 2012
On May 24th I was privileged to go to a young women's conference organized by the Women's Legal Education and Action Fund. The 2012 Annual Conference was titled "Working for Change" and brought together lawyers, advocates and young women from all around Winnipeg. Over the day we talked about women's rights, sexism and most of all about sexual harassment.
The morning consisted of having group talks about sexual harassment; what it was; what was the law; and how it had been started. It's hard to believe that less than 30 years ago men still had so much power over women. We heard the story of how two young women not much older than most of us had gone to court to have justice done. It wasn't about money, it was about their right not to be touched inappropriately at work. If these two young women hadn't been so strong and hadn't struggled so much then we wouldn't have the rights we do today. I was shocked to hear that one judge even blamed the girls for being attractive and wearing suggestive clothing. To think that only 30 years ago there were no laws to protect us against work place harassment. One of the women had to change her last name because of the shame it brought her.
Overall, I learned a lot. We were able to speak to the individuals actually involved in these events. It was impressive to hear their words. We were able to speak to each other. I believe that if one person can go through so much and come out the other side a bit worse for wear but still make it, then any of us can stand up to our demons.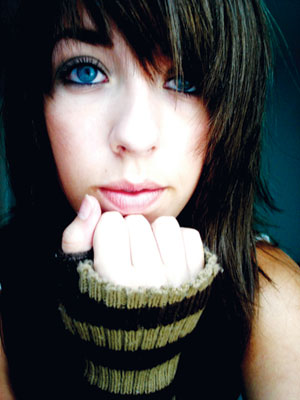 © Brit H., Peabody, MA