My Friend Sara
January 3, 2012
Every year I go to sleep away camp where I do the same thing year after year. I swim, I sew, I paint, I learn Hebrew, I boat, and plenty more. But this year was different. This year I had the opportunity to work with a group of special needs kids. I worked mostly with one girl, Sara, a thirteen year old girl with Down Syndrome. It was an experience that greatly impacted my life.
Every day for six weeks Sara and I spent an hour together, just the two of us, where I attempted to teach her Hebrew and prayers. Even though she had a difficult time concentrating, her desire to learn was so immense that she forced herself to keep trying. The day that she learned one word was a big day and she took pride in her accomplishments.
It meant a lot to me to be able to teach her. I love being Jewish and learning Hebrew and it felt amazing to be able to share my skills with someone else; someone who appreciated it as much as me. This wasn't something I would dread doing or worry about. It was something I looked forward to because we had so much fun together.
Teaching a kid with Down Syndrome was a very challenging and rewarding experience. At times it was very difficult to discipline her because she would have tantrums, throw sand in my face, and pull my hair. It was during these times that I had to talk to her calmly because I understood she couldn't control this behavior. However, there were so many great times we spent together that I hardly remember the bad. She was a pleasure to teach and truly a great girl who always brought a smile to my face.
This wasn't just a one summer experience. Even though I am no longer her tutor and we live hundreds of miles away, I made a friend that summer that would last beyond the borders of camp. We still chat whenever we have a chance and I know who to go to whenever I need a laugh.
Sara is so carefree and made me realize how much we need to enjoy life and what we have. Even though Sara has a great life, she will never have a normal life like I do, but she still loves everything she does and makes everyone around her happy. Her lively attitude and energy are contagious and made a positive impact on my life. Spending so much time with her really allowed me to see my life in a different way and appreciate what I have.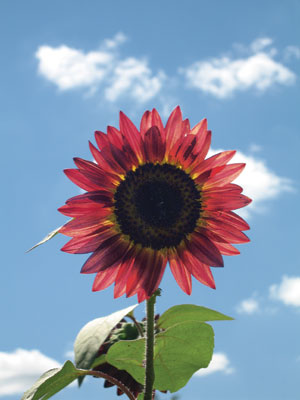 © Lydia N., Greenfield, IN