Down's Syndrome
MAG
Down's syndrome is the most common chromosomal abnormality,occurring in one of every 650 to 1000 births. It owes its oncecommon (but unacceptable) name, mongolism, to the distinctfacial characteristics. Intelligence in people with Down'ssyndrome varies from severely retarded to low-normalintelligence but is usually in the mild to moderaterange.

As a student teacher at my local dance studio, avolunteer for the Special Olympics and cousin of a Down'ssyndrome individual, I have interacted with these individualsin a variety of settings. My experiences have been verypositive and rewarding and I always come away with much morethan I gave. Having the opportunity to teach a Down's syndromechild to dance is a very enriching experience not only for mebut for the other children as well.

In my experiences Ihave found people with Down's syndrome extremely warm andcaring. They have a sense of their environment and understandand feel sadness and pain.

Recently, while shopping ina department store, I was standing in line behind a child withDown's and her mother. The child said "Hi" to several peoplearound her. Turning away, they all ignored her. When sheturned to me and said "Hi," I responded with a hi and a smile.The girl immediately grinned and told her mother, "She isnice." She did not criticize those who were rude but focusedon the positive. To me this is the basic nature of theseindividuals. They are eternal optimists. People need tounderstand that Down's syndrome is not contagious, or anexcuse to be rude and ignorant. Individuals with this syndromerespond to love and affection by giving love and affection.Their love is pure and unconditional. They have a lot to offerif we just give them a chance.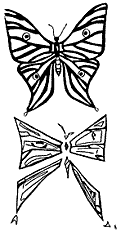 © Megan G., Aberdeen, SD