Act Smart
MAG
I have recently joined an HIV/AIDS preventionprogram called "Act Smart." We teach our peers how to protect themselves from contractingHIV and other sexually transmitted diseases (STDs).

In our sessions, we speak about five topics:defining HIV and AIDS; how the virus is contracted; HIV/AIDS prevention; statistics about AIDS, and whereto get an HIV test or counseling.

To teach my peers, I had to learn about the virus. I also attended atraining program to be certified as an official "Act Smart" peer educator. These sessionsrequired hard work, but we had fun while learning. We had to be on our toes at all times; we never knewwhen we would have to give a presentation.

If you're interested in helping to educate your peersregarding HIV/AIDS and other diseases, contact your local Boys & Girls Club. "Act Smart"and protect yourself - you never know where death lies.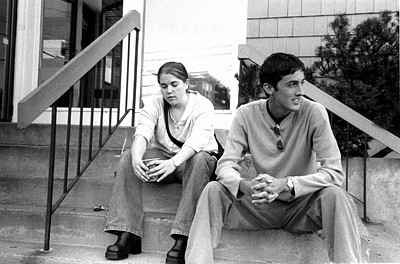 © Emily E., Marblehead, MA