What's In It For Me?
MAG
"What's in it for me?" people asked asI offered them the donation bucket. It always disappointed me. Howpeople can be so miserly with as little as a quarter, a dime, a penny,anything to cure diabetes?

Four years ago I began baby-sittingfor a neighboring family. I couldn't have known then the affect theywould have on my life. It was exciting to work with such a well-knownfamily; they own several local businesses. I fell in love with the kidsright away, especially six-year-old Ryan, who had just been diagnosedwith juvenile diabetes. I watched him struggle to be a kid whileworrying about getting three shots a day and testing his blood sugar atleast five times a day. The hardest part was not allowing him to eatcake and ice cream at birthday parties. Ryan's desire for normalcy wasso strong that he would get angry and depressed. It broke myheart.

For three years I have been on Ryan's family's team in theWalk to Cure Juvenile Diabetes. But this year I wanted to do more. Withthe help of Ryan's other baby-sitter, my good friend Shauna, I organizeda fundraiser at school. Shauna and I made posters and set up tables,recruited friends to help collect money and set a goal of $500, which wethought was way out of reach. Every day for a week we collected moneyduring lunch. At the end of each day, we counted our money and filled inour thermometer poster. We watched excitedly as the level rose to new,more gratifying heights.

I was in charge the final day, and myheart raced as I counted the money. My hands were shaking as I reachedthe total: $505! All I could do was cry. I can't remember feeling suchpride for something I've done.

The amount I raised in andoutside of school totaled $732, which I donated to the Juvenile DiabetesFoundation in Ryan's name.

What's in it for me? Absolutelyeverything. I gained pride like I'd never felt before. Instead offeeling helpless, I found something I could do, and put all my passioninto it. It was well worth it.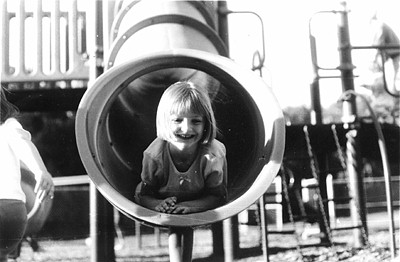 © Jessica M., Marblehead, MA