Arthritis Foundation
MAG
Eversince I entered high school, my parents have encouraged me to do communityservice. They say it looks good on college applications and it's good to get outand do something for the community. Let me tell you, it really has beenfun.

My mother recently took a job with the Arthritis Foundation, and Ihave been helping ever since. They hold events to raise money to help find a curefor arthritis, a disease that affects millions of people, including children andyoung adults. Because both my sets of grandparents, my great-grandmother and mymother either have or are showing early signs of arthritis, I figured it would benice to help raise money for this cause.

Last spring the Foundation held apaintball tournament with eleven teams. It was both my mom's and my first event,and it was a lot of fun. I sold raffle tickets and helped serve food betweengames. Although it rained and was very muddy, it was worth it. Everyone was thereto have fun, but more importantly, to help an important cause.

In May theFoundation held its first annual Open Net Hockey Tournament, created by my motherand a guy whose six-year-old daughter has arthritis. There were many gamesbetween rival businesses and radio stations. I helped out with the food andchecking in teams. I also announced a few of the games. It was well worth my timeand effort when the girl who sparked the whole event came out on the ice andskated with her dad.

Another event I helped at was the 8th Annual MiniGrand Prix. This was the biggest event of the year and the most fun. Companyteams race and the go-carts' decorations are judged. This event brought outpeople of all ages to watch the races. I helped with the food, the children'sarea and some of the races. It was a long day's work, but a lot offun.

I'm glad to help the Arthritis Foundation. I have learned communityservice can be a lot of fun. I owe this realization to my parents for encouragingme to help. After I found out how much fun and how rewarding volunteering can be,I no longer need encouragement.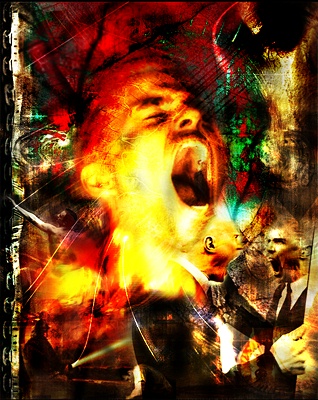 © Mark P., Woodside, NY