Happy Hour
MAG
I recently startedvolunteering at a nursing home with three of my best friends. We serve snacks tothe residents during their cocktail hour. Another lady, Karen, serves drinks, andtogether we help them have fun in a place that might otherwise beboring.

We do more than just serve food. We play the residents' favoritetapes, sing with them and listen to their stories, often about grandchildren.Most importantly, we build relationships. We have become especially close to afew residents.

Mary is a polite, petite woman who teaches us phrases inItalian. She will translate anything we ask, although we have to yell due to herhearing problems. The whole nursing home always knows what we are asking. Shesits at the head of the table and tends to be a leader among the women, startingconversations and being more independent than many. She always sits with goodposture and a smile.

Linda is a fragile, soft-spoken woman. During ourlast few visits she asked our ages. When we told her we are 15, 16 and 17, shereplied, "Marvelous, marvelous!" followed by, "Enjoy life!" Ithink she asked us this question ten times in one hour. Sometimes when I look ather, alone in her corner chair, she is praying and praising God. Then she'llbless everyone in the room.

Wakefield is the only man who regularly comesto happy hour. He has a "tough old guy" appearance, but has a bigheart. He always sits by himself near the fish tank and tells us who is nice andwho is nuts, by his standards. After we give him snacks and diet ginger ale, wewait. Within a few minutes, he finishes all his fruit, cheese and crackers, andwill call one of us over.

"Are there any bonus crackers?"he'll ask. We give him the extras, but never Saltines since he doesn't likethose.

My friends and I have gotten to know the habits of many of thepeople. We are starting to feel comfortable around them, and as though our timethere means something.

Volunteering at the nursing home gives mesomething to look forward to at the end of a school day. Being able to spend timewith the residents brings a special kind of love into my life.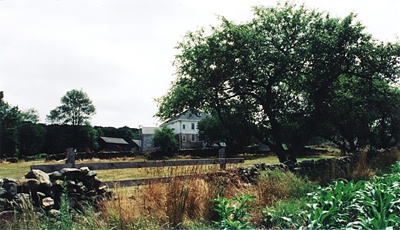 © Elizabeth B., Norwich, CT