Giving with Both Hands
MAG
My back hurt from leaningover the makeshift counter. I was nearing the end of my week-long mission trip toJamaica with my mother, and I felt privileged to have accompaniedher.

This was her eighth trip to Jamaica as part of a medical mission.Whenever she had talked about Jamaica, she made it sound so inviting. She alwaystold me how friendly the people were and how they would bend over backward tohelp others. She was right - they were more generous to me than I had ever beento anyone.

My job was to help in the pharmacy. I spent my days countingpills, filling prescriptions, and keeping a record of who was given what. It wasfun and grueling at the same time.

Some days were busier than others. Oneday was very busy. We had started the morning with a short devotion andintroductions to some Jamaicans. Afterward, they sang us a few songs. It wasamazing how much energy they had, considering how ill they were.

We workedstraight through the morning, seeing as many patients as possible. When wefinally took a break for lunch, my mother told me that one of the ladies she'dseen had wanted to walk back to her house and bring me some sugar cane to try. Mymother had mentioned sugar cane to me for years, and I had wanted to try it, butit was illegal to bring through customs. My mother said it tasted like sweetwood, and I was determined to try it while I was there.

A few hours laterthe woman returned with the sugar cane. I was expecting just a little piece, butshe had brought a five-foot stalk! She cut off a chunk of the yellow cane withher knife and told me to shove the whole thing in my mouth. I did so, and as Iwas chewing the sugary juice ran out of my mouth. The woman laughed with delight.It was the texture of soft wood. I smiled and thanked her. We took the rest ofthe sugar cane back to the camp so everyone could have a taste.

What Ididn't know at the time was that the woman had walked five miles to get the cane,then carried the colossal thing back to the clinic. I was touched and amazed. Ididn't see how she had the stamina or will power to do that; my back wassuffering just from kneeling over a table all morning. I was touched by hergenerosity. Maybe it was just her way of saying thanks for the help we had givenher, but I thought she might have done it for another reason.

Most of theJamaicans I met had a spirit that many Americans lack. Despite what little theyhad to live on, the Jamaicans were always willing to send a smile in mydirection. They were not bitter about their situation, and were grateful thatsomeone cared. I hope one day I can be as helpful and benevolent as that womanwho brought me sugar cane.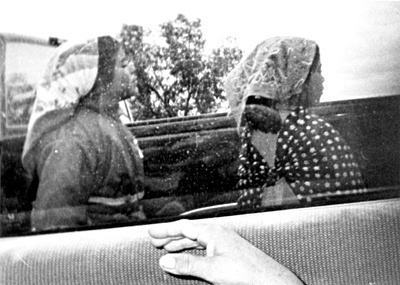 © Amanda M., Lewisville, TX