Wallking Toward A Cure
MAG
EveryOctober for the past four years, my aunt and I have participated in the AmericanCancer Society's Making Strides Against Breast Cancer, a five-mile walk along thescenic Charles River in Boston. The purpose is not just to raise money for breastcancer research, but also to raise people's awareness of thisdisease.

Each year, thousands gather to try to make a difference. Somewalkers have relatives suffering from breast cancer, others walk in memory of aloved one. Many are survivors themselves, and a large proportion are walkingsimply to help. I am always moved to see so many unite to work for such ameaningful cause.

Each year, I have collected money from friends andneighbors and donated a few hundred dollars. While this is admittedly a modestamount, I am happy to contribute. When asking for donations, I find that peopleare very supportive once I tell them what I am walking for. Many thank me forspending my time doing such a good deed, but I hardly think of it as a"deed."

I feel that walking a few miles is the absolute least Ican do. The most rewarding aspects of this walk are the positive responses andsupport from others. The generosity I have seen is amazing; last year 325,000walkers raised $26 million for research. People affected by breast cancer aregrateful for those donations, and appreciate such support. But I think they areeven more appreciative that people take time out of their own lives to lend ahelping hand.

I believe that participating in such events holds greatimportance. Each year, breast cancer strikes almost 200,000 women, claiming40,000 lives. The time I spend raising money and walking along the river isinspiring. Seeing so many people working for such a worthwhile goal forces me tosee the importance of coming together to help one another.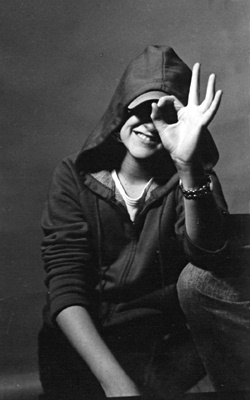 © Tori D., Marblehead, MA