Those Amazing Wednesdays
MAG
I'llbe the first to admit I was downright frightened on my first night, but now Ihave grown to love those amazing Wednesdays. It begins when my partners and Ienter the front doors of the nursing home. The patients' eyes light up and theystart coming over before we even get through the foyer. They are not excited tosee us, though, but our faithful companions at our sides.

I belong to a4-H dog training club that meets in the nursing home. In return for using thespace, we take turns bringing the dogs to visit patients who need constantmonitoring. Not only is it beneficial for our dogs to learn how to remain calmwhen approached by strangers, but they also become desensitized to the sights,sounds and scents of medical equipment, elevators and more.

Mostimportant, however, the patients love our visits. We could spend hours with eachone and they would fill the time telling us about dogs they used to have (manywere forced to give them up when they entered the nursing home) and of childhoodpets.

My initial fears? They were erased as soon as I started interactingwith the patients. Now, some show us photos of family (grandchildrenespecially!), pets, or their homes, which really allows me to connect with them.One lady even keeps a bag of dog cookies by her bed so that when we visit she can"make all the other ladies jealous because the dogs like me most." It'strue too; I think my dog knows the way to her room. I find this community servicevery exciting and rewarding. I've learned there is nothing frightening about oldage.

As I leave I hear the usual question, "You're going to bringthis dog back, right?"

I wholeheartedly answer, "Yes. Yes, Icertainly will!"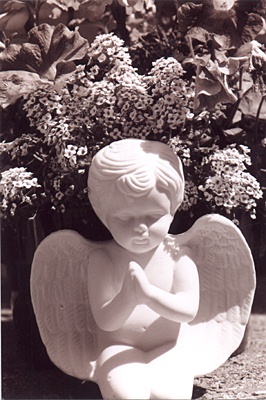 © Laurie T.,Hopkinton, MA