Thank You, from the Babies
MAG
Oneexperience that will stay with me forever is taking part in the baby items drivefor Harvest House. Babies are helpless and rely on their parents to provideeverything, but some parents are not able to do this. That's where Harvest Housecomes in. It's a nonprofit organization that runs a baby ministry for mothers inneed and also hosts retreats.

The baby ministry at Harvest House takesdonations of every item for babies you can think of. From bottles to cribs,they'll take them! Each week, women come and empty their reserves, so the needfor these items is always present. This work has touched many lives, includingmine.

When a group of volunteers at my church needed ideas for communityservice projects, I immediately told them about Harvest House and all the awesomework they do. Later, I found myself helping to plan our church's first-ever babydrive for Harvest House! We arranged for a truck to collect new and used babyitems that we hoped our community would donate.

I was so nervous.Would anyone donate? What if the truck never came? What if my fellow volunteersnever showed up? The day of the drive arrived and so did the goodness of people'shearts. Everyone showed up and the donations poured in like a wild river. Thetruck filled completely, and so did our cars. We then took a group trip toHarvest House. When the folks there saw what we had brought, they were overjoyed.The looks on their faces was amazing. We spent hours unloading, and then took atour of the facilities. The place was gorgeous and well kept. We spent theafternoon talking with the volunteers.

The generosity of the donors andvolunteers will remain with me forever. The experience was so rewarding, I hopeto do it again. One bonus was opening other people's eyes to the great works ofHarvest House. I learned so much. Who would have thought so many mothers needed acrib for their babies or a bottle to feed them? The work of the baby ministry atHarvest House is so important to our community; many could not live without them.The countless babies they help are unable to say "thank you," but wewere glad to help them out.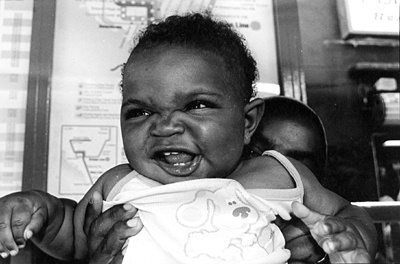 © Mary A., Fullerton, CA