Some Things Never Change
MAG
"Areyou going to play cards tonight?" Heather asked Jackieloudly.

"If they'll let me," Jackie, a small woman in hereighties, answered with a big grin as she walked slowly to the back of the roomtoward a table full of women playing poker.

This was a pretty normalpicture in the retirement home where I work. There are often a few tablessurrounded by older men and women busy playing all sorts of card games and, moreoften than not, seated beside a large bucket full of pennies so they could play a"proper" game of poker.

The women had been living in the samebuilding for some time and had fallen into distinct routines and friendships. Thesame is true for the kids like me who work there. Each of us has developedrelationships and even favorites among the residents and other workers. Jackiewas an obvious favorite. Her entire face would light up whenever she saw any ofus and was forever delighted by the fact that we all knew her name. This was why,when Jackie seemed unsure of whether the other women would let her play, we weresure she was kidding. Surely they were mature enough not to exclude someone,especially someone as sweet as Jackie.

Much to our surprise, however,Jackie soon turned around and headed back to her room.

"Where areyou going, Jackie? Heather asked with her customary warm smile.

"Sometimes," she answered, "you know they don't want you to play.Most of them are subtle about it, but that Irene gives me the meanestlooks." Jackie's face was still smiling, but her smile didn't reach hereyes. They showed how disheartened she truly was.

Heather and I glanced ateach other as Jackie shuffled back down the hall. How could they do that, Iwondered. I see high-schoolers and young kids excluding each other every day,but I never thought grown women could be so horrible to each other. These womenhad lived through children and grandchildren, war and the Great Depression. Whydidn't they know better?

I might have once believed these women were verywise or even superheroes. But apparently, even grown-ups need a lifetime to learnsome of life's most important lessons.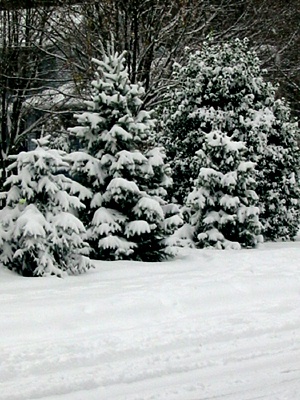 © Kristen S.,Sewell, NJ