Mission Accomplished
MAG
Threeyears ago, after months of hard work, I completed my Eagle Scout award in the BoyScouts of America. Requirements included camping, merit badges and months ofactive participation. The most daunting requirement, and the one most scoutsstall on, is the completion of a leadership-oriented community-service project.The project doesn't have to be very large or affect a great number of people. Theidea is to get the scout actively involved leading and organizing a project inthe community.

I started my project by talking to fellow scouts to getideas. After calling around, I found a project I liked: a troubled-boys home hada wooden porch that had been cited as a safety violation. They suggested I removethe porch and construct a new one. After surveying the area, I decided it wouldbe better to remove the porch, then pave the area as a stone patio rather thanreplace it with another wooden structure. The home eagerly accepted myidea.

I first needed approval from my local Boy Scout council, so I wrotea preliminary plan detailing what I would do, how much it would cost, and howmuch time would be involved. This plan would have to go before a a committee tosee if it had the potential to satisfy the Eagle Scout requirement. After manyrevisions, I submitted it and it was approved.

Now I could begin work onthe porch. I made a trip to a local hardware store and talked with the managerabout donating supplies. He said the store had spent its donation budget for themonth, but he could sell them to me at a discount. I happily purchased the patiostones, sand, shovels and other supplies.

I recruited scouts and friendsto help me over a long weekend. We started by tearing apart the porch withcrowbars, then we prepped the area. Next we poured the sand and used a broom tomake it as even as possible. Then my volunteers and I laid the patio stones intoeven rows, leveling them out by adding or removing sand. When we finished, we hadenlarged the original area of the porch from five feet square to seven feetsquare.

Once the actual construction part of my project was done, Ineeded to complete a write-up describing how my original plan had changed, whatproblems I had encountered, and how I had shown leadership. I would again presentmy project to a committee for final approval.

In total, I spent more than100 hours on the planning, construction and write-up of my project. I wasoverwhelmed when the project was accepted. I had overcome the hardest part ofearning my Eagle Scout award, and learned valuable lessons about leadership andcommunity service along the way.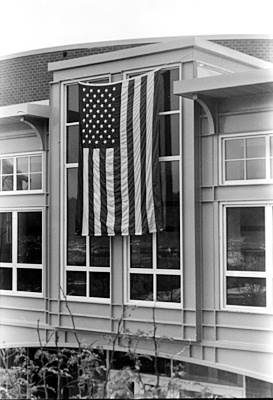 © Chuck K.,Marblehead, MA