The Power of Music
MAG
My grandmother was diagnosed with Alzheimer's seven years ago - a disease that would gradually erase her memory, and her life. When it became difficult for her to live alone, she moved into a nursing home.

I didn't want to visit her at the home in the beginning - a place full of forgetful elderly people was not where I wanted to be. But, I had to go, and to help pass the endless minutes, I brought my flute to play a few songs for my grandma. I would play in the community room, and usually there were other residents there which did not bother me because, I thought, they were "old fogeys" who would not care to hear me play.

How wrong I was. Every week, there seemed to be more and more folks in the community room, and they were all facing the spot where I usually performed. At first, I shrugged this off as coincidence, but then I actually looked at the residents' faces as I played. There was a peaceful quality about them. The more alert ones applauded when I finished, and asked for an encore.

About a year after I started going to the nursing home, my grandmother died. Alzheimer's had finally claimed a once-vibrant woman. For a while I stopped going, but then I remembered how much joy I brought to these people, so I continued my not-so-fulfilling visits. The gleam in their eyes as I played the tunes from "The Sound of Music," or the Disney movie favorites, is a look of pure enjoyment and gratitude. Some aren't as obvious with their thanks as those who applaud or nod their heads to the beat. Some just stop pacing for a few precious seconds to listen; others wake up from their midmorning doze to catch a few notes.

I leave the nursing center warmed with the idea that I have made a difference is some peoples' lives. The warmth is like a blanket, only the fibers are their tender smiles, meaningful hugs and words of praise. Many forget these interesting and gentle people, but I will always remember them in my heart.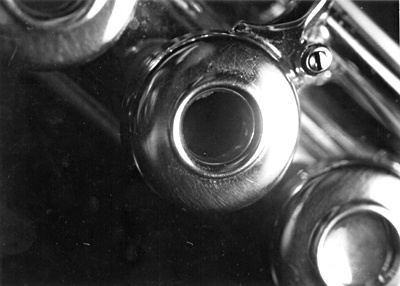 © Roslyn A., New City, NY