Hemingway House
MAG
The most beneficial and profound experience of my life has been my volunteer work at Hemingway House. There, I do not cook meals for the needy, I do not amuse physically challenged children, nor do I beautify the outdoors by removing litter or planting flowers. Though I may not perform these tasks, I do believe my job includes nurturing, entertaining and enriching my community.

I am a docent and give tours of the Victorian home where one of the most influential writers of the 20th century was born. I provide visitors with a detailed account of the family and world Ernest Hemingway was born into. I entertain with my stories of little Ernest and his siblings, and give visitors a greater sense of not only the man who shaped modern literature but the factors and sources that shaped him.

I do not volunteer at Hemingway House just for the service hours, but for love of Hemingway's books. Not just to bask in the splendor of an extremely accurate recreation of a Queen Anne home, but because the visitors and my fellow docents have lots of wisdom to share. I've met couples from Massachusetts who made a pilgrimage to the most holy shrine of their beloved author; a Russian gentleman who found courage and fortitude in Hemingway's books in times of crisis and oppression; Korean doctors who pull up in chartered buses to gaze at the floral wallpaper and ornate couches; a Kenyan mother and her children who had never seen indoor plumbing before.

I educate them, but they teach me, too. The written word is truly powerful and its effects limitless - how many forms of communication can have thousands of people from a hundred nations flocking to a small house in the suburbs of Chicago?

I began volunteering when I was a shy 16-year-old, a fledgling public speaker with no experience handling groups of people. I researched, began giving tours and gradually learned the ropes. Time has made me a more effective teacher. I am a more confident speaker there and in everyday life, and have learned how to structure a presentation to a specific group. I have faced setbacks and overcome them, beginning with the fact that I am a teenager and most docents are considerably older. Although at first some may have thought I was not dependable or capable because of my age, I have shown them that I am responsible, eager to listen and mature.

The language barrier is sometimes a problem because of the non-English speakers who visit the house, but I have learned to be patient and find a way to communicate so their visit is enjoyable and worthwhile. A few times, I have solved the language problem by giving tours entirely in Spanish, which I am studying, although I am sure I made many grammatical mistakes.

My time at Hemingway House has been filled with good times and bad (like when visitors are more interested in chatting with their companions or talking on cell phones than listening), but on the whole I have given my time and talent toward enriching every visitor's experience, and I have received even more enrichment in return.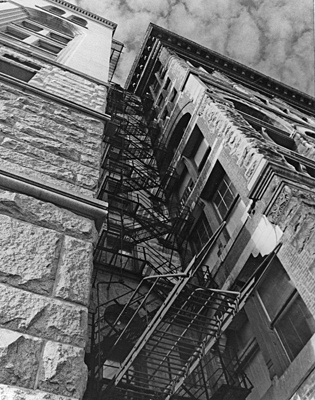 © Eric H., Lafayette, IN