Food For Thought
MAG
One of the best experiences I've had in high school was when my class decided to volunteer at the Ozarks Food Harvest, a food distribution center here in Springfield.

The Ozarks Food Harvest offers a wide variety of programs from Kids Café to the Ozarks Food Gardens that were created to meet specific needs of children, adults and seniors. During their 21 years, Ozarks Food Harvest has provided about 65 million pounds of food to families in 37 counties in southwest Missouri and northeast Arkansas. Through this network, about 28,000 people are helped each month, and half of them are either under the age of 18 or senior citizens.

Before we began working, one of the staff gave us a tour of the facility and talked about their other programs. Kids Café is an after-school program that serves hot meals to 700-900 kids who would otherwise go home hungry. Ozarks Food Garden, the program we were to help, teaches gardening and meal preparation with the food that is grown. Local universities, like Missouri State University and Drury, have helped with this program and collected thousands of pounds of food for donation. Knowing I was going to help families learn how to grow food for themselves made me even more thankful.

Soon, we were in the gardens pulling weeds and turning over soil. Even though it was muddy, we still had an extraordinary experience. Working for the community was a rewarding adventure. From this encounter, I have found the joy of volunteering.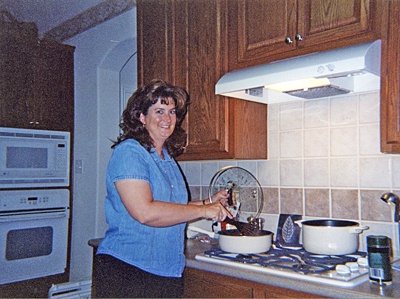 © Megan M, Highland Village, TX