Light the Night
MAG
September 27, 2011
Imagine. Just for a second – it won't take long. Just imagine this:

It's 8 p.m. in Denver, Colorado. The sun dips behind the Rockies, and the smell of the lake and the grass and trees hit your nose. The stars are shining, and for three hours, the sounds of the city are drowned out by music, congratulations, cheerful voices, stories of survival, little kids, and 9,000 feet walking around Washington Park as thousands of balloons float in the air, their LED lights glowing.

People are everywhere. Kids are everywhere – some with hair beginning to grow back after chemo, some carrying photos of their deceased parents, some there just to have fun. Many adults walk, some holding the hands of small kids or introducing them to Woolly, the Avalanche's mascot, some basking in the memory of lost loved ones, some trying to find friends they met during treatment, some trying to find a connection to their life before cancer. People are everywhere. It becomes dark, and a flood of them come over to get their balloons.

As we get the balloons ready, we are a machine – a well-oiled one made up of volunteers, some adults, mostly teens. I unwrap the lights, put tape on the cords, put the lights in the balloons, then run them to the truck trailer. We laugh, we joke, we have fun. Some of the volunteers know each other, but I know no one. I came from my own world, but I am connected to this world of the Light the Night Walk.

I was in kindergarten when my dad was diagnosed with stage three, progressive, non-Hodgkin's Lymphoma. Cancer. A short time later, a classmates, a friend, was diagnosed with acute lymphoblastic leukemia. Suddenly I was surrounded.

That was the year my family found the Leukemia and Lymphoma Society. They sometimes paid our bills, paid for my therapy, introduced my parents to support groups, and even held a fundraiser at my school for both my family and my friend's family. Meanwhile, my dad went through many rounds of chemo, radiation, and finally a stem cell transplant that saved his life in 2002 when I was in first grade. My friend survived too. He's been cancer-free since second grade, though the chemo affected his brain.

That year we were invited to participate in the Leukemia and Lymphoma Society's Light the Night event. It's a fundraising walk like the Race for the Cure to help raise money for blood cancer research and to help victims of blood cancers.

We arrived at this fun and cheerful atmosphere, which was enhanced by my dad, who was so happy to be declared in remission. My mom and I carried red balloons with LED lights while my dad carried a white one to signify he was a survivor. It felt great to walk and raise money for this organization that had helped us.

In 2005, we moved and I gained four siblings, which the doctors had thought was impossible. And now this year I returned to the Walk for the first time in many years, this time as a volunteer. I helped with the balloons, which had always been my favorite part. When all 12,000 balloons were filled and stored, we waited for the sun to dip from sight and then distributed balloons to the walkers. I even saw my Spanish teacher, whose brother had passed away from leukemia.

We gave gold balloons to those who knew someone who hadn't survived the fight, white ones to the lucky survivors – some even toddlers – and red ones to the strong supporters. When we finished handing out balloons, my family walked around the park, talking to strangers whom we felt a connected with.

The lights filled the night sky like thousands of beacons of love, strength, and hope. It was magical, just like the stories of survival. This wonderful night was subtly saddened by the realization that there were more gold balloons than white ones. The truth is, cancer is hard to beat, and that is why every survival story is a miracle, every life precious, and every penny raised for this cause a jewel of hope that one day a cure will be found.

Please visit www.lls.org for more information.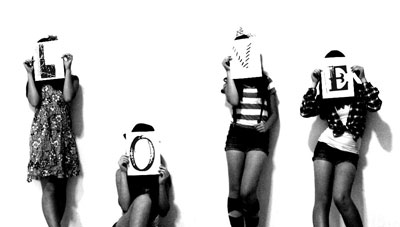 © Yoko K., Madison, WI