Helping My Fellow Man
MAG
I remember riding on fire trucks with my uncle when I was little. He would let me ride in the officer seat and control the horn and sirens. Since my uncle was the chief of the volunteer fire department, I would sometimes ride to the scenes, too. One day my uncle and I were responding to a house fire with lights and sirens screaming. I don't know why I needed to know at that moment, but I asked, "Uncle Bill, why are you a firefighter?"

He told me plainly and simply, "I do it to help my fellow man." I always wanted to be a firefighter, but with those words I had all the motivation I needed.

When I was 15 I joined the fire service and since then I have applied my uncle's motto. I can remember responding to many fire calls, some serious and some as simple as talking to a person.

My favorite memory so far is when we were called to help an elderly woman up from the floor. My captain responded, but when we arrived, all her doors and windows were locked, which made sense since it was winter. I went back to the truck and got a halogen bar so we could get in through her back door. After prying it open we searched the house and found her in her bedroom on the second floor. We placed her back in her bed and as I was taking her pulse, she looked at me. I was wearing a shirt from my all-boys Catholic school and she started talking about how my school was when she sent her sons, adding, "They must still be doing a great job if they are producing young men like you." I thanked her for this compliment and started packing up our gear. She then said, "God bless you, firefighter." I thanked her for her blessing.

When I got home that night I thought how nice that lady had been and how great it was to have helped her. After that day I really understood what my uncle was talking about and could understand why he'd been a firefighter for 30 years. I don't believe that you could pay me to be a firefighter because money would not be better than seeing smiles or just hearing the words "Thank you."

The elderly lady died a few months later and following the funeral, I received a thank-you letter from her family saying that since the day we had helped her, she was happier and brighter than during the past few years.

I love being a firefighter because I can help my fellow man. Usually I help them at the worst of times, but by responding to their call, I can try my best to make them feel better. Now I am in the process of becoming an EMT and hope to help even more people.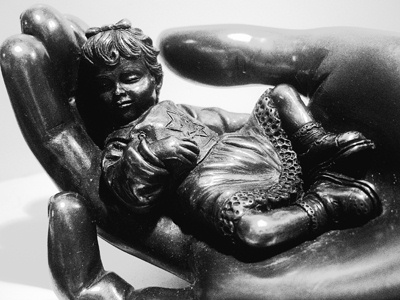 © Dat L., Worcester, MA