Hoops-4-Hope
MAG
Last summer I spent three weeks in Cape Town, South Africa. There is great pressure for South Africa to become a modern nation, but a lot of poverty still exists. I first visited over Christmas while on a safari trip. While there we visited the townships in Cape Town, which are huge neighborhoods of shacks with no electricity or running water; I was stunned by the poverty as kids surrounded us begging for food. After seeing what life was like for them, I decided I wanted to help.

I returned in August with a nonprofit organization called Hoops-4-Hope, which helps children in the townships become productive members of their community through basketball. I spent my mornings in their headquarters working with HIV/AIDS surveys given to children ages 11-14. These children were asked basic questions about the prevention and treatment of the virus and I was shocked to discover that in a place where the disease is so prevalent, most of the children lack basic knowledge. One question asked how to prevent HIV/AIDs and their answers included eating healthy.

I began to realize that the South African government is sending mixed messages. As great as it is to teach children that being healthy means eating right, there was no

distinction made between nutritional health and avoiding disease. In the afternoons, I coached the children in basketball and life skills designed to teach them to make smart decisions and lead healthy lives.

While I taught the children important facts about HIV/AIDS, I also learned a great deal from them about their lives, community and culture. I met many amazing people and got to know the other coaches, all of whom lived in the townships. I even helped one of the coaches build his home. He had been living with his mother, even though he was in his twenties, and he needed his own home to start a family.

When his "shack pack" arrived, we cleared the grass from his plot of land, which was no bigger than a bedroom in the average American home. While assembling the kit, I began to realize the severity of the situation in the townships. The shack did not even have a floor, and there was just one room for a whole family to live in.

Building the shack was my favorite memory, though, because we got to work with a lot of South Africans and complete a project that really needed to be done. My experience in South Africa was unforgettable, and I am very thankful I had the opportunity to meet so many incredible people and assist in such an important program.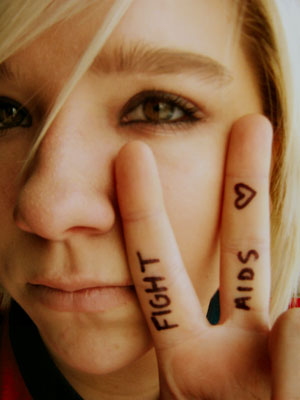 © Carly C., Warrenville, IL