SADD
MAG
After losing too many students at my school as a result of reckless driving, I decided it was time for something to change. My friend and I started a SADD chapter. SADD stands for Students Against Destructive Decisions. This club is for students who oppose drugs, alcohol, smoking, and any other decisions that could be harmful to a teenager. After much thought, we decided that our school needed to focus on safe driving because there had been far too many teens lost in accidents. I did not think many would be interested in this type of club, but I was surprised.

At our first meeting we had a good turnout and the club continued to grow. Recently, at a PTA meeting, we set up a table with contracts for parents to sign with their children stating that if the teenager was ever in any kind of trouble, they would call their parent who would come pick them up, with no questions asked. Over 30 contracts were signed! That may not seem like a lot, but in my eyes it was 30 teenagers who may have made the decision that will save their life.

As a club, we are working on many projects to get the word out. Our goal is not to get new members, but rather to plant the idea in our peers' heads that driving is dangerous and needs to be taken seriously. I hope to leave an impression on my high school that will last for years. If this club is effective, fewer teenagers from my school will lose their lives because of decisions made behind the wheel of a car.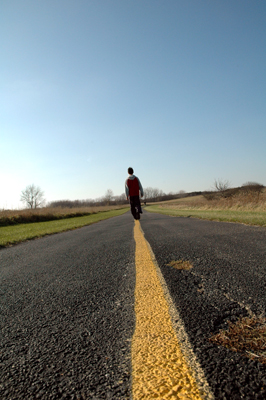 © Seita O., Palatine, IL