A Charitable Christmas
MAG
Milestones can be reached at any age. I feel as though I had a great turning point in my life last year. This past Christmas, I, and my family, made a dream come true for a less fortunate family.

That November, our family decided that instead of buying presents for each other, we would "adopt" a family in need and give them a Christmas to remember. At first, I was uncertain about this idea because I love to shop for my family. However, when we received the wish list from our adopted family, I was convinced that we were doing the right thing.

That Christmas list devastated me. I could not hold back my tears when I read what the children and parents had asked for. Socks, paper clips, shampoo, light bulbs, and face wash were only a few of the many items this family did not have, and couldn't afford. After reading the list, I was determined to do everything I could to make this family happy and give them hope. I wanted to give them everything on their list, but could not have done that without all my family's help.

So my family, including aunts and uncles, split up the list. My immediate family bought gifts for two of the little boys. They had asked for school supplies, toys, and clothing; however, to me the most interesting item was bubble gum. I could not believe that something as simple as bubble gum could make a child so happy. Through shopping for these boys, I came to the realization that life is not about the luxuries everyone wants, but the simple things that people need. Our family purchased almost everything on the list, and we were able to make a dream come true for this family.

After Christmas, we received a thank-you letter from the charity, and their appreciation was amazing. But it was not until I read the letter from the boys' mother that I realized what we had truly accomplished. She told us how every night they had all prayed for the few necessities and a blessing for their Christmas. She told about her children's reactions and was extremely grateful that their prayers had been answered. Even though I may never know the family we provided this Christmas for, I will never forget the feeling of appreciation and accomplishment.

This experience has given me a new sense of responsibility that I hope to fulfill every year. I did not realize that by helping others, I could give them hope. I truly believe that miracles can happen, whether large or small; anything is possible. If I were asked to define a milestone in my life, this experience would be the first thing that would come to my mind. I now believe that anyone can make a difference. I hope that everyone can come to feel this way at some point in life.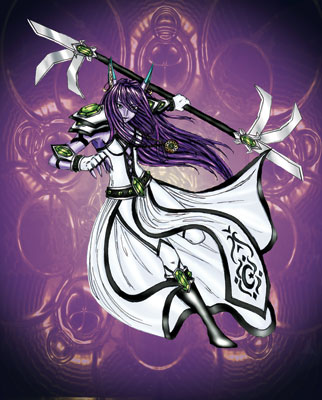 © Kelly K., Fort Collins, CO