Healing With Horses
MAG
It is easy to become caught up in the irrelevant problems and trivial trials of day-to-day life. The simple blessings of health, both mental and physical, can so easily be taken for granted, when many people are without these gifts.

Volunteering at REINS (Riding Emphasizing Individual Needs and Strengths) has taught me to appreciate the beauty of life and the determination of the human spirit. This nonprofit organization is a therapeutic horsemanship program for those with mental and physical handicaps that range from quadriplegia to autism to epilepsy. Their ages span from toddlers to adults. As the students learn to ride and care for the horses and ponies, they are swept away to another world - a world in which their handicap is of little consequence.

By aiding in the riding lessons, grooming and preparing the horses with them, and learning about their handicaps, I have come to see that their lives are full of challenges. Regardless, they have the strength and spirit to surmount them. The students' challenges - the simple act of getting out of bed, or lifting a saddle onto their pony before a lesson - are constant.

One of the crowning moments of my experience at REINS happened after months spent working with an autistic boy who had never spoken, leaving him helpless to communicate his needs, desires, or feelings. He had been riding a variety of ponies at REINS, none of which he had connected with or shown much emotion toward - until one day.

After rescuing and rehabilitating Sweetie, a small white Welsh pony who had been malnourished, I donated her to REINS as a therapy pony, a decision I will always cherish. One day this autistic boy was paired with Sweetie for his lesson. When he was placed on this pony, his eyes lit up and a smile appeared on his face - an extremely rare occurrence. His glee, silent though it was, was easy to see. At the end of his lesson he went directly to the feed room to retrieve carrots for his new favorite pony. As she chomped down on the treat, the boy spoke his first word - "Sweetie." A tear rolled down everyone's cheek. From then on, Sweetie was the only pony for him.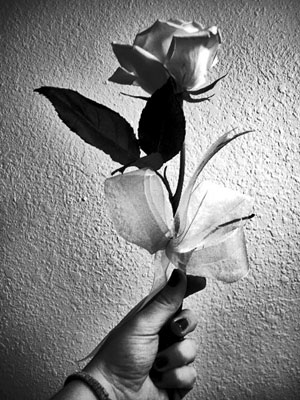 © Lauren R., Edmond, OK