Dress Drive
MAG
Recently I read in the newspaper that many girls can't afford to go to the prom. As many of you probably know, this event is extremely expensive. The average girl spends at least $600 for the night. And that's not including extras like a limo, dinner, or a manicure and pedicure. For girls whose parents can barely pay the rent, the prom is a dream that probably won't come true.

I decided to change that. I sent out flyers, made speeches at my cotillion class and Girl Scout meeting (I was doing this project for my Silver Award), and had an article featured in my local newspaper. My goal was to collect prom dresses, bridal gowns, other nice dresses, shoes, unopened makeup, purses, and accessories.

I made two collections, one at my cotillion, and the other at my church. The collection at my cotillion was small (just 11 dresses and one pair of shoes), but the church collection was phenomenal. I guess the publicity from the newspaper article worked, because I received almost 200 dresses, 35 pairs of shoes, and numerous makeup items, accessories, and purses. I expected about 20 dresses, so I was really surprised. So many were so generous. Among the donations were several brand-new $100 dresses, designer dresses, shoes, purses, and very expensive makeup (one lady donated a Louis Vuitton bag filled with Estée Lauder makeup). I was overwhelmed as I sorted through everything, almost jealous of those who would benefit from these gifts.

I brought the donations to a community center in Los Angeles that helps those in need. As I watched the girls pick out their outfits, I saw their happiness as their dreams of attending prom became reality. I felt so fortunate to be able to help them.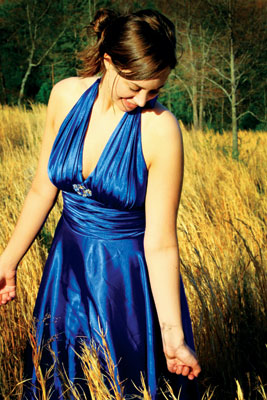 © Michelle B., Blairsville, GA