Peer Tutoring
May 29, 2011
About three years ago at school I was approached by one of my friends. She asked me if I was interested in peer tutoring with her. I did not know what she meant by that, so I asked her. "Peer tutoring is when we got to Green Isle Community School (GICS) and help out with a class there for a day a couple of times a month." Right then I was interested, and have been doing that ever since.

GICS is an elementary charter school. A group of about seven students from my school, one for every class, goes over about twice a month and we help out with a class. Whenever we go there the kids get all excited and are so happy to see us. Depending on what grade you help out with, they either run and hug you, or just 'casually' walk up to you and start talking.

I have helped out with a few different grades during my time there. Each grade is different, but it is so much fun to help them out. The teacher I was helping out this year always saved up a big stack of things for me to do. He would hand me a to-do list and a stack of papers to correct and sort. He would say that I was "sent from above."

The kids are so much fun to work with, and it is nice to take a break from normal school work every once in awhile. I think that it is a good thing to do because the teachers appreciate all the help they can get, it teaches you responsibility, and the kids love it, too!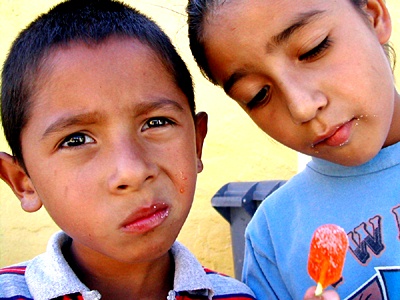 © Jessica H., Austin, TX