Opening Minds
MAG
March 30, 2011
I have been in Girl Scouts for 12 years, and through that experience, volunteering has become a meaningful part of my life. I have volunteered countless hours, but of all the work I have done, my Girl Scout Gold Award Project has had the greatest impact – not only on the community but on me. For my project, I had hoped to bring mental health awareness to the community to help dispel misconceptions and insensitivity toward those affected.

At the local health fair, which I ran with six other girls, I was pleased to see that people were learning. Children and their parents recognized the commonality of mental illnesses, and that people with mental illnesses can be successful. As I listened to participants, I felt proud as I noticed one thing they all had in common: they got the message. So I decided to take my work a step further.

I had contacted the World Federation for Mental Health and the National Institute of Mental Health for resources, which they both provided. I was sent hundreds of pamphlets, pens, and other items for the health fair. Unfortunately, a blizzard prevented most of the supplies from reaching me in time for the fair, and I had no idea what to do with all the materials I now had. Then I had an idea. I contacted my city hall and public library to discuss my plan.

Now, a month later, I am still stocking City Hall with resource pamphlets. The Lockport Library has graciously allowed me to put up a display. To thank them I compiled a resource booklet of all the materials I received. The booklet remains in the library to inform visitors of the many topics related to mental illness.

I never expected the impact this project would have on me. The depth of caring, understanding, and gratitude I have seen only emphasize my commitment to stand up for what I believe in. I am so inspired every day because of the things I have seen and learned by making this project a reality. I put my heart and soul into my project for a reason, to fight the stigma and bring awareness to mental health. But somewhere along the line I did more than that. I found myself.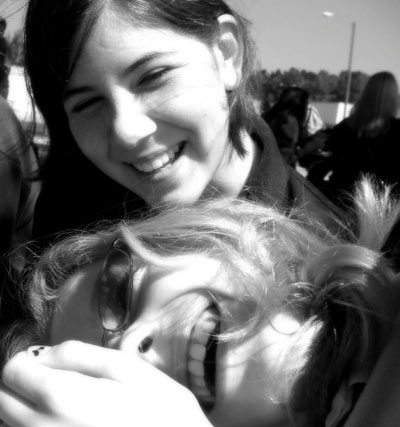 © Nita T., Wendell, NC