Cleaning up Memphis
August 29, 2010
Memphis is a beautiful city shaped and complemented by the flowing Mississippi River. At night, the bright lights of downtown and the shimmer of the majestic pyramid and the rhythmic blues escaping from Beale reassure us that the pulse of Memphis has not faltered. The flying Redbirds alert you to the smells of the barbecued ribs and smoked sausages while Graceland stands in repose as a monument to many fond memories of the days gone by. That wretched balcony of the Lorraine Hotel reminds us of a message bigger than any one man and serves to reinforce the ongoing struggle for all people seeking hope and the promise of a better tomorrow. Indeed, the icons of Memphis are known throughout the world but there is another side of this great city that often goes unnoticed. Poverty has spread through Memphis like the plague and generations of citizens have been affected. Unaware, many people fail to see the problem. Perhaps worse, some knowingly turn a blind eye as entire neighborhoods are impacted by the dysfunction. The symptoms of this plague include high crime rates, widespread drug and alcohol use, unemployment and a lack of vocational opportunities, unmet educational needs, high infant mortality, and inconsistent access to quality healthcare.
There is however, a growing resistance movement in the Springdale/Hollywood community and the outreach has begun to flow! In late April, like unmasked superheroes, teams of common people from all over Memphis came to the Springdale/Hollywood neighborhood to take part in a community wide spring cleaning! I was there with a group of volunteers from the University of Memphis, but countless other organizations were also involved. I was asked to help clean up an abandoned lot by removing brush and picking up trash. I was also asked to help prepare a community flowerbed on the corner. As I began to dig up the soil and replace the weeds with flowers, I hit a glass bottle. With my shovel in hand, I uncovered years and years worth of litter that helped to tell the story of this empty lot - a beer can here, a lighter there, a hypodermic needle, and other tell-tale signs of a community abused by substance use and hopelessness. We used rakes to sort out layer after layer of debris. After we finally completed the small flower garden I looked up and saw prisoners from the Shelby County Penal Farm working along the railroad picking up trash and cutting back the vegetation. Did any of them grow up in this neighborhood, I thought? On another street, neighbors worked to plant a community garden with smiles of anticipation as they look forward to fresh vegetables that will bring the whole neighborhood together. I looked ahead to see neighbors jumping in and working with us to clear out the abandoned waste. In that moment I realized that I was a part of something far bigger than myself. I realized that on this small corner, on this one block, on this street named Springdale, in this neighborhood - one of thousands in Memphis, I have made a difference.
After we finished the flower garden, I was handed a trash bag and my team and I hit the streets. We spread out in a line and like a wave of good will we walked down the street picking up all the trash we could find. We came across two men unloading boards at a house so we stepped off to help them. The men were workers for the City of Memphis and they were boarding up the house because it had been condemned as unsafe for habitation. Squatters, gang members, and others up to no good hang out in these abandoned homes and use drugs. Some people manufacture drugs in places like this too. I went around to the backyard and pried open the gate to find myself in a mountain of trash. All around there were dirty shoes, clothes, old broken TV's, and pictures of children and families during happy times. Where were these people now, I wondered? The Springdale/Hollywood cleanup wasn't just about picking up trash; it was about sending a message, the message that maybe in this neighborhood, things would be better. It proved the point that hundreds of people from all over Memphis are willing to invest in our city and its people. As Memphis Police Department officers patrolled the area and made their presence known, they let neighbors and would-be-criminals know that a new strategy is emerging. Neighbors are tired of being victims. We want our communities to thrive. And, we are willing to get involved and make it happen.
I helped board up the rest of the house and I left Springdale/Hollywood that day feeling proud of the work I had done to help one of the neighborhoods in my home, because that's what it is now. The Springdale/Hollywood area is not invisible to me any more; it is part of my home. But, it takes more than one community cleanup to help a neighborhood like this recover. How do we heal this plague in Memphis? What would Martin Luther King, Jr. do to make sure that all Memphians are treated equally? What would Gandhi do to send a message to all those who do not have peace? What would Mother Theresa do to make sure everybody is comforted? What would YOU do to insure that your brothers and sisters do not have to live in fear? Perhaps there is room for one more icon for Memphis. Let us be the city that refuses to tolerate inaction.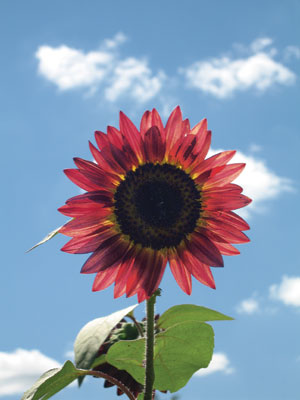 © Lydia N., Greenfield, IN