Paint-A-Thon
January 20, 2010
When I signed up for the paint-a-thon at school, I was just expecting it to be like any other volunteer activity. The goal was to paint the house of an elderly person and clean up the outside of her house.
The white bus full of teenagers pulled up to the rugged blue and white house and we quickly unloaded our painting supplies and got to work. The work was more difficult than I expected. We painted, gardened, and worked for hours on end. By the end of the day I looked down on my burning palms and felt accomplished. I had never put so much work into something that would benefit others.
Sunshine was the lady's name. I will never forget how grateful she was even before we were even close to being finished. I was proud of the work the WHS Interact team had put into this elderly lady's home.
I have taken part in community service before but not like this. Donating clothes here and there and giving canned goods to shelters does not even amount to the amount of work the people on the other side put in in order to help the less fortunate. After this service project, I felt different than I ever had before. Never had I made such an impact on one person's life before. It made me feel a combination of pride, happiness, and accomplishment.
My parents have always taken extremely good care of me and provided me with everything I have wanted or needed. This experience made me realize there are others out there who are less fortunate than I and it pushes me to continue in my community service projects.
Now that I understand the joy others get out of community service I feel I should take a bigger part in community service activities. With a community service club located within my own school I will be able to help others a feel good about the hard work I am putting in for others. Though I only helped one person that day, I realize all the other people out there that I could help by doing even the smallest things. I urge all others to take part in community service. It is a confidence booster not only for yourself but the others you are helping as well.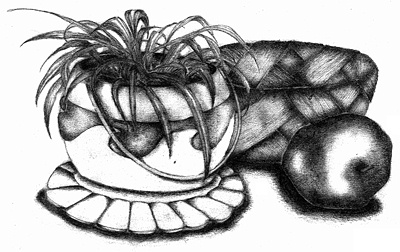 © Cara L., Medical Lake, WA