Helping Sunshine
January 20, 2010
An old rusted car sat broken on the side of Sunshine's house. Loose dirt, dead grass, and a chain of vines lie in her front yard. The house was sky blue and a dirty white with texture that felt like road. The window panes were filthy, and the grass itself was barely visible to see through. It amazed me how such a sweet lady could live in those stained concrete walls she called home.
It was my first time volunteering to help just one person in need. She was wrinkled, grey, and nothing over 5 feet tall. Although there was only one of her, there were more than 20 of us teenagers ready to make a difference. We were apart of the Rock and Roll Paintathon which helps paint houses for the elderly that can not afford it. We had the honor to fix up Sunshine's house.
The morning was fairly chilly but got warmer throughout the day. My job was to wash off the outside of the house with a water hose first. Afterwards my friends and I chopped up the bushes that were growing throughout the metal fence. The clippers were as tall as my leg and heavier than a brick. It was a difficult task and left blisters on my palms. Then I started painting. With a mushy paint roller colored white, I climbed up the ladder to slap it on the stucco. It was not easy since the weird texture swallowed all the paint and did not spread. Soon after, the house was already looking improved.
We took a break and gathered together for lunch. I looked around and realized all the change we made in just a few hours. Sunshine was so thankful and impressed by the work even though we were not quite finished. I was in shock myself because I have never done anything like that before. My friends also felt accomplished for what we did.
When we started to work again we finished up the painting and gardening. The flowers brought out the house and the colors made a beautiful sight. The house was all cleaned up and looked as good as new. As the time came to leave, we rinsed off the brushes and gathered our tools. Sunshine came out and thanked us all one last time. The joy she had because of what we did for her will always be remembered in my eyes.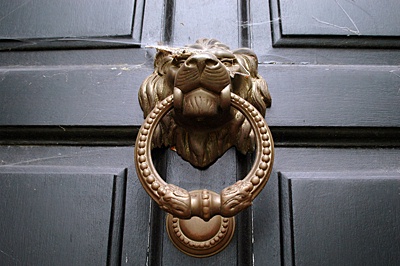 © Linhda T., Durham, NC