Cooking Up Service
January 20, 2010
I sat back in the hot, leathery seat of a school caravan. The heat was making my back feel like glue. There were twelve others sharing the same experience with me. I
was nervous due to the fact that it was my first community service project of the year. After a short and humid drive from school, our caravan finally arrived at Andre House, a food shelter for the less fortunate and I had volunteered.

At first, I did not know what or where Andre House was. The setting was in a "ghetto" neighborhood by downtown Phoenix. Standing in the parking lot, we approached the door. My heart was pounding fast, butterflies in my stomach, Knee's shaking. What where the people going to be like? Are they going to be nice? What if they do not like me? These questions were racing through my head as we got closer. We finally entered, and the aroma of food engulfed me.

Finally in, my palms still wet and sticky, we were greeted warmly by workers and other volunteers. As time went by, I became relaxed and got to know the people around me. Soon after that, all my worries vanished. We started to be assigned to a certain area, to do a specific task. These tasks ranged from chopping vegetables to chopping onions. I was assigned to chopping onions, which was the most memorable moment at Andre House. Everyone in my group was all teary-eyed; except for the people wearing contacts. We finally finished making dinner, closed with a prayer, and then it was time to serve.

Volunteering at Andre House helped me learn a numerous amount of things. One of the lessons learned was: Include ice when serving water. Some were ok about it, but there were a few who complained. Some of the people there were so kind and caring. It made me feel great knowing that I did something good for other people. I felt like I made an impact that day. All these experiences made me realize how blessed I was, and how I take my life for granted.

Doing things to help others will give you an experience like no other. It will help you open your eyes to the truth and show you what others are going through. Andre House changed my life, doing community service can change yours.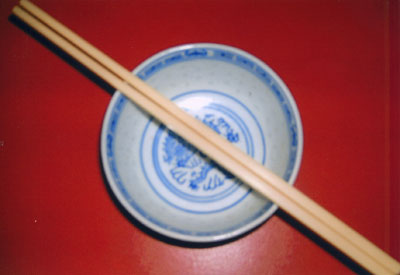 © Brian N., Milford, CT