Yield
January 20, 2010
I yawned heavily and deeply as I stood in the parking lot while the instructor bellowed do's and don'ts of crossing the street. The chill that accompanied morning crept up my legs sending a sudden burst of anticipation through my veins. I was eager to start so I could go back home and sleep. Little did I know that these children would change my life.
The White Cane Awareness walk is an annual two mile walk for the blind. Hundreds of vision impaired people, with their family and friends, walk 2 miles to support awareness of blind people crossing the streets. The motto of this was, "Yield to the white cane." I was present because my friend's brother, who was blind, invited me to walk with him for support.
As we descended upon our walk, I walked behind a man and his daughter. The man was clutching his child as if he were armor, protecting her from the world. The little girl was laying her head on his shoulders while gripping his shirt for comfort because it seemed to be the only familiar object in the new surroundings. This little girl, who had been stripped of her vision as if it were nothing, caused an eruption of emotion to take over almost bringing me to tears. Knowing that these children would never be able to see in their lives ignited a flame in my soles that caused me to walk as hard and as fast as I could to let these people know that they must show respect for blind pedestrians crossing the roads.
Two hours later, I finished the walk. My feet hurt and I just wanted to collapse on the grass. The instructor gave parting words with compassion and gratitude oozing through her voice. After she finished I looked around at the children who relied on all their senses but vision. Though the thought was sad, they did not seem to care because they were all playing without a care in the world. This helped me realize that, no matter how hard these children's lives were, they still had fun and did not allow their handicaps strangle them.
This experience will live forever in my mind. The children burned a memory into my head that will constantly replay at the sheer utterance of the word "sight." This has changed me as a person and I have gained a new respect for them.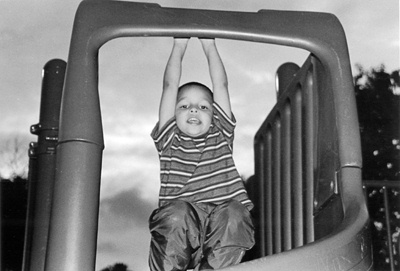 © Yesenia D., Boston, MA