Here I Am
May 3, 2017
I sit here today, writing to you for one purpose only. But, as you could see from societies viewpoint... One purpose, could simply branch into ten, twenty, thirty, perhaps even a hundred different issues. Do you understand what the tears in someones eyes represets? Do you understand what the scars of a tiger belong to? You may think. You may believe. Knowledge, understanding, those are two things no one has possessed in quite a while. 
Have you seen the girl walking through the halls, running her fingers along each and every ridge and curve? Have you heard the song she hums to fight away the darkness? Or, are you like the others. Are you like the ones who stand in circles, in cliques, to be stronger together rather then to float through the crowds to find your own? Perhaps you are the one to be alone, wandering the empty halls humming your own tune. Do you understand the words racing through your head? Do you understand the memories flashing through your mind. 
Are you the first, or are you the last.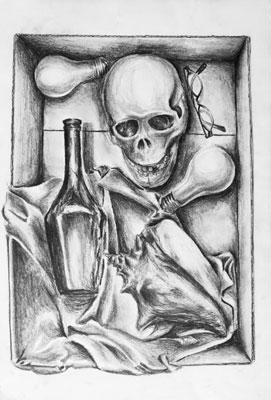 © Karen S., Norwalk, CT