My School Ends Bullying
March 25, 2015
We are all witnesses. We have all seen someone being bullied, picked on, or excluded. Unfortunately, not everyone has the courage to help solve this issue. But my high school is taking a stand to put an end to these negative actions.

By using an app called Yik Yak, students anonymously post whatever they please, viewable to nearby users. This was a tool for bullies. Students felt they could say anything because their name wasn't seen on the post no matter how ruthless. Kids were attacked personally, and multiple kids shed tears. My school responded by putting up a geo-fence that blocked this app. They also had no h8 week the following week where all students had feel-good messages on their lockers. Some messages were "You're a one of a kind," or "Don't let anyone bring you down." There was a noticeably more friendly and confident atmosphere.

Also, we know people get excluded. While students are playing and having fun, some people are standing around, wanting to join. These tend to be the disabled students. To prevent this from happening, my school has the Best Buddies club where students team up with disabled kids. Best Buddies gives students an opportunity they wouldn't have otherwise. They hold the Best Buddies Talent Show, where students and "Buddies" perform in front of a crowd. The crowd erupts after performances, making the buddies feel like a star.

Best Buddies and the football team partnered up. Before opening kick-off on senior night, the Best Buddies were announced before the stands. Their smiles was the greatest sight of the night. When I was standing in the line of seniors, we all had that fuzzy feeling in our stomachs as they announced the buddies. Our team felt like we made it to state. It was as if we were on top of the world seeing them have the center of attention.

Our school's motto is "something for everyone." And we take pride in including everyone. No one deserves to be left out. Also, no one should be put down. My school is doing all they can to stop bullying.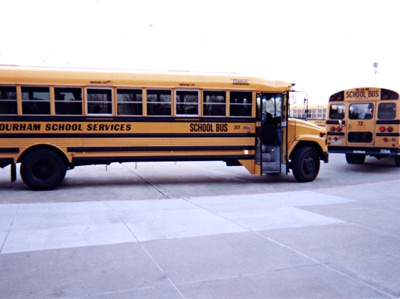 © Blake B., Highland Village, TX