stereotype
December 7, 2013
There is much talk about where you're from, who you are and what you look like. By this I mean many people judge a book by its cover, not getting to see the real person underneath. This causes stereotypes, a word usually used to refer to something terrible A stereotype could be imposed on anyone, but really who are the people who give off these ideas?. On 9/11, it was a tragedy that some can't get over and cannot see past the cover of the book. In On the popular TV show "Wwhat Wwould Yyou Ddo?," aA man is pretending to be a bigot, as others enter the store, most stick up for the a Muslim man (who is aan actor) who is also in the store.

But other customers begin to agree with the bigot and later they are shown explaining their thoughts. Would you really categorize these people as racist? Or as people who have been in a traumatic tragedy and they can only see the shade of skin color and not the real person inside.

Not only is a stereotype based on skin color but perhaps even on a person's sexuality. Like if you are a woman or a man and of course there are major stereotypes if someone is homosexual. What is it that makes some people change their tone when they learn the same person they love, and always have loved, suddenly has a new admiration for someone of the same sex.? Is it the fact that they kept this fact from them, or simply that they don't understand what is going on? People joke around and make rude comments, such as: "That's so GAY." But do they really realize what there saying, or are they falling into the ways of the people they hang out with, not knowing any better.

Ethnicity, sexual orientation, appearance, whatever it may be -- the only true and real answer is that no one should be allowed to judge anyone else. People cannot change who they are and it truly isn't that big a deal. It should not be anyone else's concern as to who you are -- everyone must keep this in mind if you are struggling with an predijuce or steryotypical issue like this or common to it. It is ok to be different; it would be no fun if we were all the same.

In my opinion, our minds are still developing -- once we get over what people look like or what religion they practice, whatever the case may be, the world will be a safer, more beautiful and honorable place to live in. I think we just need a push and we can unite to see the good in people much more easily. Life is too short to not live; in my opnion, not giving everyone a chance is not living. So let us live and love -- it is only up to one person to start living and that is yourself.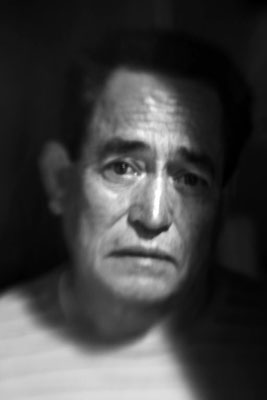 © Adam P., Goleta, CA