The Modern Heroes
November 27, 2013
I really want to share my opinion on bullying, and how we should go about putting it to an end. We all know bullying is a big issue. Everyone experiences this form of torture to some degree.
Instead of waiting for bullying to be an issue so we can stop it, I think we need to be proactive. Instead of just not bullying someone, how about we encourage one another. Instead of there being a rule against bullying, how about there's a rule to be kind to each other.
If it's encouraged in our school systems to treat each other fairly, then bullying won't be a problem in the first place. Instead of just learning how to stand up against the villains, we need to learn how to be heroes in our everyday lives. In the end it just boils down to the golden rule. Just treat everyone like you WANT to be treated. Not how you've been treated. If your life sucks, that doesn't mean it's okay for you to be bitter towards everyone.
We need to be proactive about the problem. That's the only way we can stop it from spreading. If someone's a diabetic, we don't need to just let them sit around and eat a bunch of candy bars while we wait for their blood sugar to spike so we can then give them medicine for it. The key is to keep a healthy lifestyle.
It's the same with bullying. We shouldn't just wait around for it to happen so we can stop it. We need to be good to each other and help each other out. That's my opinion. Take it or leave it.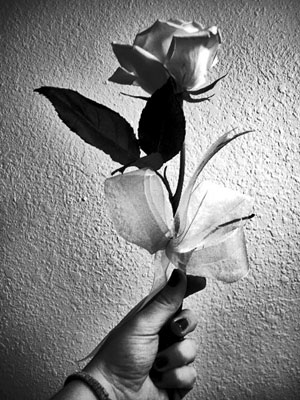 © Lauren R., Edmond, OK