I Won't Be A Victim
October 20, 2013
To understand, or not to understand?

I don't think anyone understands that the words they say and hurt, they can scar a person forever. This could be mentally or physically. If you see a seemingly happy girl pulling her sleeves over her hands all the time, and looking down whenever she smiles, what do you think? Do you think this is the behavior of a shy girl, or is it whenever she smiles she has to look down to keep you from seeing the pleading, depressed, "why is this how I always feel?", look in her eyes. Is she pulling her sleeves over her hands to keep you from seeing the scars that mark her skin? The scars that she also has in her heart?
One time I was telling someone I was dating that I cut myself. They said "Why?" at first. I told them cause I was always forced to feel worthless and that everyone made me feel like I wasn't anything special to the world. This person yelled at me and told my I had no reason to cut myself and that I was a poser, that I wasn't really depressed and that I was just an attention whore. Then they broke up with me and left me alone to feel utterly useless, and absolutely broken.
I never trust anyone with the secret after that. I didn't want anyone to know that inside I was dying.
"No one has to know that inside we're broken." -Paramore.
I love this quote because it reminds me everyday that if a person doesn't need anyone to know how they feel inside, then sooner or later they will be the smile that they are faking. Meaning, if you can be content with knowing that inside you are depressed, and you can accept that it might never get better, maybe you won't have to fake a smile anymore. If you make it so only you can make yourself happy, then you'll never feel alone and you'll never need to fake a smile for anyone.
"It's just a spark, but it's enough to keep me going. And when it's dark out, no one's around, it keeps glowing." -Paramore.
This is another quote I love because it describes that even the littlest things can keep a person going. It's like saying that if you only have a spark, but you will yourself to create a fire, then everything with be alright.

My whole point is, don't be a victim, be strong. Stay strong so no one can't victimize you, and whenever they try to, take that spark of yours and make it a fire and burn them. Don't let anyone know that you're broken inside, because if you do, they might use that information against you, they'll break you even more.

Don't be a victim, and stay stronger.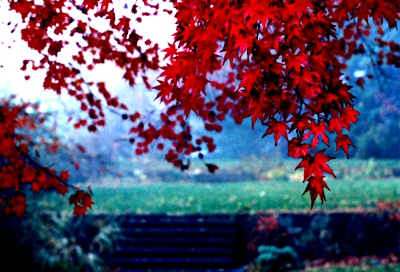 © Susan R., Iselin, NJ